Social Media threats spark concern with parents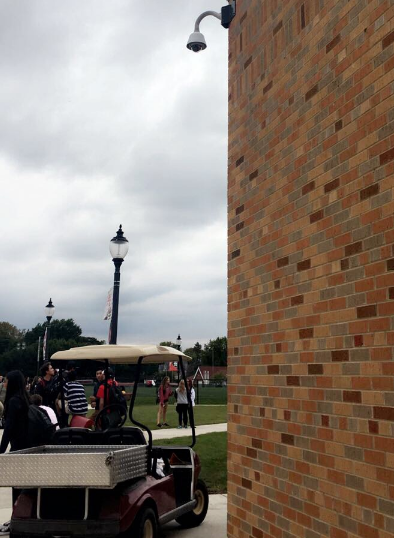 A recent threat over social media between two Hinsdale South students resulted in the accused being arrested after a home search by police found weapons. The original post happened on Oct. 3.
Both schools received notifications from the district regarding the investigation and after having worked with police to ensure student and faculty safety, no school was canceled. Although the accused student will face charges on Oct. 19 and no longer poses a threat to either school, parents and students are still concerned.
"I definitely feel like my security is being threatened in this environment, especially coming from such a safe school … it's definitely pretty dangerous to have threats like that. I don't feel that it's safe," said MiaGaddis, freshman.
Some students have found themselves wondering what they would do in the event of an emergency. 
"I think I would stick through it. I wouldn't transfer schools. I would probably just skip school for a while, while they figure out the situation. I feel like overall this is still a pretty safe school so I would stay," Gaddis said.
Parents were also very concerned. Kay Sharma, a parent of a sophomore at Central, is confident in the safety of the school.
"I was concerned, of course, as a parent you're always concerned about what's going to happen, what's going on. And especially in today's environment with what's going on in schools and children bringing in guns as well as exterior issues that come into play," Sharma said. "Overall I think Central has a good control over the situation, I trust the law enforcement of Hinsdale and the surrounding cities." 
But people are still wondering if anything has been done to fix the safety of the school. Ms. Jessica Hurt, Assistant Principal for Operations, was very clear on the fact that student safety is the number one priority in the school. There are different protocols when it comes to the threat like what happened at South. 
"[The school's safety procedures are] very different depending on what it is. So, if it's a bomb threat, or a bullying incident, all those acts are different protocol. But administrators all get notified. And we know what's going on so it's usually through our text message or a phone call from the principal or the student resource officers," Ms. Hurt said.
Part of the school's security includes the use of outdoor cameras.
"Whether it's the deans looking at footage if there's an incident or say we're trying to figure out where a student went, or the sequence of events, any administrator can pull those [tapes] up and take a look as well as the district office. The district office runs all those cameras, so they are in charge of the actual physical cameras," Ms. Hurt said.
If any students see anything suspicious or feel unsafe, they are encouraged to report any incident immediately.
Leave a Comment
About the Contributor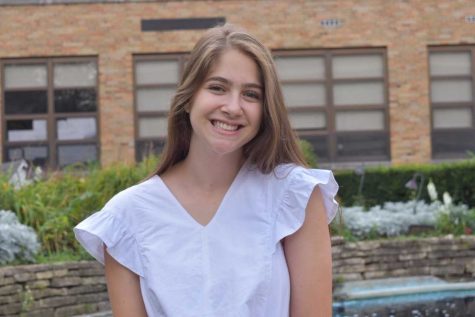 Thea Sankari, Section Editor
Thea Sankari is a senior whose sense of humor consists of nothing but dad jokes. You can catch her in the band room or binge-watching "The Office". She...