Red Devil Reading & Running Marathon
The library will host the fifth reading marathon starting Oct. 13. All Central students are welcome to participate and sign-ups are in the library.
"[It's] a reading program where [the library staff] try to get students engaged and excited about reading books. We modeled it after a real marathon. The goal is for students to participate in a way that they want," said Ms. Leah Giarritano, librarian.
Students are able to participate in five different events: The Red Devil Reading Marathon, which requires 26.2 books (26 books and the start of the 27th); the Half-Marathon, which required 13.1 books (13 books and the start of the 14th); and the 10k, which requires 6.2 books (6 books and the start of a 7th). Students can also participate in an Ultra Marathon by reading 45.5 books (45 books and half of the 46th book) or the Mighty Miler, which requires students to read 5,280 pages.
"I enjoy how the reading marathon gets Central's competitive students active in something other than sports or school grades; the reading marathon helps students set goals in a different way, and I am very interested in the new physical component to it," said Ms. Katherine Janicek, English teacher.
This year, the library is paired with the Physical Education department to add an exercise component as well. Participants will track their walking or aerobic exercise for 26 weeks. There are four options students can participate in: four miles per weekend, 2 miles per three days a week, one mile every day or two miles every day.
"I think students will enjoy the aerobic challenge the Reading Marathon now offers," said Mr. Adam Musial, PE teacher.
The Physical Education Department and library staff are excited about working together and seeing the results the new component brings.
"There has been a steady increase in participants throughout the years, and we expect our numbers to continue to increase as the years go on. We hope they increase because of the new fitness component," Giarratano said.
Students can still head to the library to sign up for the Red Devil Reading & Running Marathon.
Leave a Comment
About the Contributor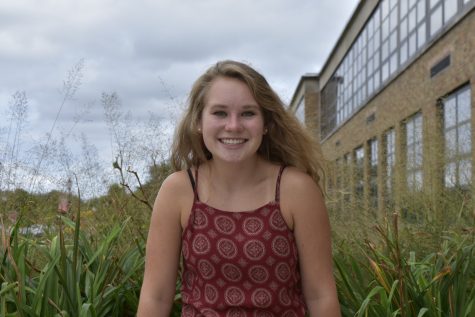 Becca Derezinski, Writer
Senior, Becca Derezinski, is always seen with a smile on her face. Becca is a horse enthusiast, constantly talking about anything horse related. If she...