Tayyaba Syed motivates students to express themselves
Muslim Student Association welcomed Tayyaba Syed, an award-winning author, journalist and alumni, to speak about her past and give meaningful advice to aspiring writers. 
Syed is a former Central student and a graduate from University of Illinois at Chicago. Her passion for writing started when a teacher told her she should take it to the next step.
"When I was at Hinsdale Central, I discovered my identity and became confident in who I was. I realized that I can express myself through my writing," Syed said.
Ever since then, she has accomplished many things. She wrote and edited for her Honors College Pre-Medicine Journal and is now an Associate for Daybreak Press. Additionally, she has written a 12 book series for children, and many pieces about her religion.
"I did a lot of journalistic writing for some newspapers and parent magazines. This has given me a way to shed light on who Muslims truly are," Syed said.
In terms of her book "Jannah Jewels," Syed talked about how Islam has been in America for centuries. She doesn't want confusion to arise among the younger generation and any kid to hide the way she did. Being a part of the Muslim community has shaped Syed into the person she is today.
"Being Muslim means being a wife, being a mom, and being a daughter. It is a part of who I am and oversees everything I do," Syed said.
After MSA learned Syed's story, she covered what qualities and skills students need to obtain in order to be a good writer. She wanted each and every person to know that everyone's voice matters.
"I think writing is really important especially as a minority group. I think that the students' voices need to be heard. I definitely encourage them to share their opinions on any topic," said Ms. Sofia Rahman, sponsor of MSA.
Syed had students participate and engage in writing activities allowing them to think outside of the box. She made the students think of internal and external feelings that are associated with the word 'anger.' It was a push for students to understand the impact that words have. Additionally, it allowed listeners to see the way that they can use religion to put themselves out there.
"She definitely changed my perspective on diversity due to her own personal story she shared with us," said Rand Abayad, vice president of MSA.
Leave a Comment
About the Contributors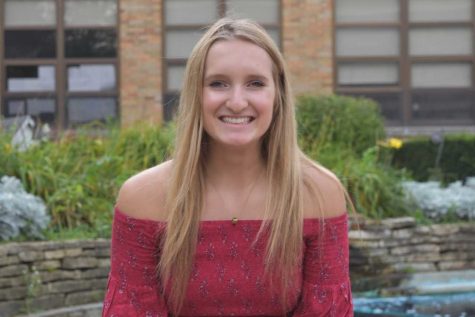 Sydney Seda, Managing Editor
Sydney Seda is a senior who loves to have a good time. You can catch her watching multiple episodes of Grey's Anatomy or volunteering at Hinsdale Hospital....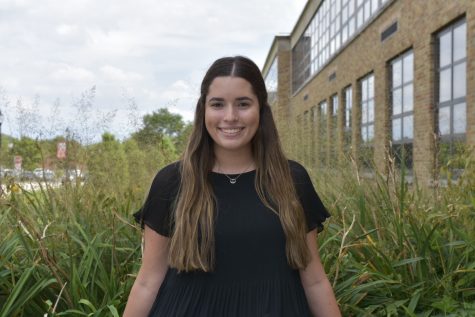 Magdalene Halikias, Photographer
Magdalene Halikias is a current senior and first year photographer "Devils' Advocate." Being an aficionado of music from all decades and all genres...