School to greatly reduce printer use
Central has decided to drastically reduce the number of printers throughout the school since each student will have his/her own Chromebook during the 2017-18 school year.
"[This] is a way to reduce cost and maintain efficiency throughout the building and District 86 as a whole," said Mr. John Madden, Technology Education Department Chair.
Although many are concerned about the potential of disrupting day to day activities in the classroom, Mr. Madden is confident this change will not affect the way teachers will teach or assign activities.
"I do not think this will affect classroom activities because we are in a transitional period at Hinsdale Central. By next year, we will be 1:1 with Chromebooks. Teachers using Google Classroom and the vast array of paperless options that Google provides should not see this disrupt instruction," Mr. Madden said. 
Students have echoed similar sentiments and are excited about other possible benefits to a more paperless route.
"I'm a big environment guy, and using less paper can really help the environment. I'm excited that school is using less paper and moving to a more electronic system," said Thomsen Randle, junior.
Many students claim that the technological movement at the school has already been set in motion in many classrooms, as most work is done electronically anyway.
"When someone told me that there weren't printers in classrooms anymore, I had actually thought that was already the case because I almost never used printers in my classrooms throughout high school," said Jane Cole, junior.
Other than modernity and eco-friendly reasons, it also has economic benefits.
"Many believe that this change is an elimination of printers. It is not. It is a way to reduce cost and maintain efficiency throughout the building and District 86 as a whole," Mr. Madden said.
Leave a Comment
About the Contributor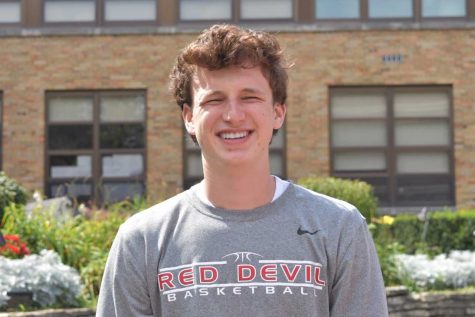 Everett Eck, Section Editor
Everett Eck is a senior who loves the sport of basketball. If he is not playing it, he is probably watching it. When he isn't playing basketball,...