German Club's annual Rootbiergarten
On Friday Oct. 29, German Club hosted its annual Rootbiergarten in the lunchroom, where they sold pretzels and Root beer and donated all profits to the Open Arms Breast Cancer Outreach Fund.
"We sold [the] pretzels and root beer for $3, and all of the proceeds went to the Open Arms Breast Cancer Outreach Fund," said Ms. Johanna Jurgens, German teacher and club sponsor.
The Open Arms fund allows women to receive the gift of early detection and the opportunity to access
lifesaving treatment options. Every $150 raised equals a free mammogram for a woman in need. More than 300 women have received free mammograms through the Open Arms organization.
German Club President Megan Guenther, senior, explained the origins of the event and why the club decided to host it in October.
"Rootbiergarten is a play on [words of] the popular German Beergarten," Guenther said. "We do it in October since it coincides with Breast Cancer Awareness month. It's our way of doing something meaningful for the community."
Many students spoke about how delicious the combination of the pretzels and the root beer was. Some even came back for seconds, resulting in great profits for the club.
"I loved the pretzels and root beer," said Aryaman Sudhama, senior. "Even better, the more I buy, the more I'm helping out the fund."
Guenther also talked about how the club is accessible to all and the only thing needed is a passion for German.
"German Club is a club open to anyone who is interested in the German language and in German-speaking cultures," Guenther said. "Come check us out."
For more information, visit the activities office to pick up a pamphlet to learn more about German club.
Leave a Comment
About the Contributor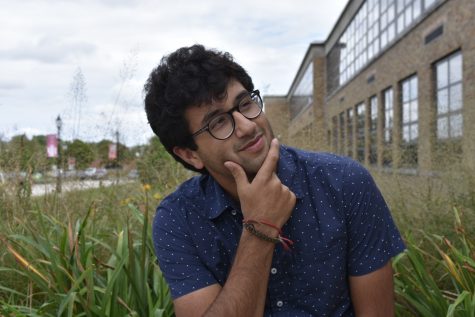 Kunal Jobanputra, News Editor
Senior Kunal Jobanputra exudes a vibrant personality through his ability to grow a beard and his unique dressing style. His class and interest in rap allows...