JETS preps for success
Hinsdale Central's JETS team has kicked off its year this week by holding tryouts for the 2016-2017 season from Oct. 31 to Nov. 3. JETS, a competitive academic team, hopes to bring in yet another state title, after their back-to- back championships in the past two years.
"The JETS team takes a series of tests to advance in the regional, sectional, and state series," said Shubhankar Deo, senior and JETS team member. "There's seven subjects ranging from biology, computer science, and even English."
Students take 40 minute tests in a variety of science, math, and engineering related subjects. The objective is to have the most questions correct completed on each test.
"In its basic form, the JETS team is an academic team centered around paper and pencil tests," said Mr. Martin Breig, team sponsor. "We compete against other teams in multiple choice tests or collaborative problem solving."
The JETS team has set up multiple goals for the team, primarily getting to the state finale in the Worldwide Youth in Science and Engineering, or WYSE, competition. To do this, they must expand their team.
"People typically start their sophomore year," said Alex Choi, JETS team member. "We encourage kids to definitely come try out."
Tryouts consist of a multiple choice test, much like the one completed for actual JETS competitions.
"We're looking for new members, whether it's upperclassmen who have experience in these subjects, or underclassman that can build toward the future of the club by garnering a few years' worth of experience," Deo said.
Tryouts are being held From Oct. 31 to Nov. 3 right after school or at 7:10 before school.
"Anyone with interest and knowledge in any science-related class, or even advanced English courses should definitely consider trying out," Mr. Breig said.
Leave a Comment
About the Writer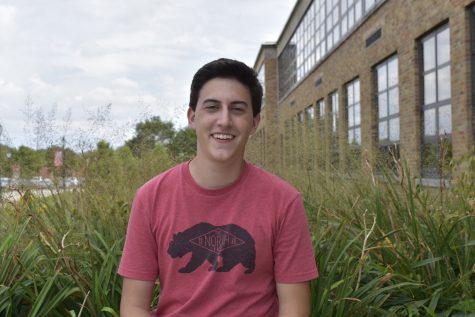 Zeljko Kospic, Writer
Zeljko Kospic, senior writer for Devils' Advocate, loves to write, socialize, and eat. He is a self-taught guitarist, with a passion for all music genres....