Where am I supposed to go to vote?
On Tuesday, Nov. 8, citizens will have the opportunity to demonstrate their right to vote when electing the United States' next President.
HOW TO VOTE?
To vote you must be a U.S. citizen, the age of 18 by the election date, and live in your registered area 30 days before election day. You must have registered by Oct. 23.
WHERE TO VOTE?
Registered voters have been notified where their polling location is. If you forgot or cannot find that piece of information, there are solutions. If you Google search 'Find my polling place' , a map and search bar will show up. There you will insert your address (the one you registered with) and Google will show you where to go. Don't know if you registered? Google has you covered. Under the 'Where To Vote' tab there is a 'Requirements' tab that can check if you are a registered voter.
If Google is not your style and you live in DuPage County, you can go to their website directly where they will supply you with all your needed voting information.
"As a U.S. citizen I believe it is our duty to vote, this country and it's leaders do so much for us, the least we can do it make a decision as to who should be our leader," said Lee Chase, Hinsdale resident.
Do your part as a United States citizen and vote in the Trump vs. Clinton election.
Leave a Comment
About the Contributor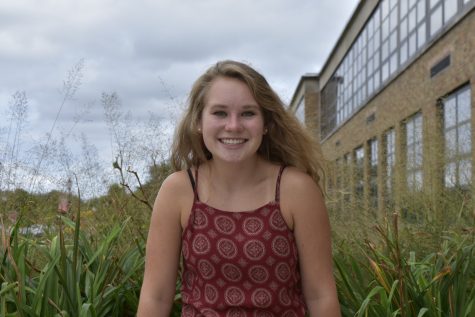 Becca Derezinski, Writer
Senior, Becca Derezinski, is always seen with a smile on her face. Becca is a horse enthusiast, constantly talking about anything horse related. If she...