Annual Peer Leadership Volleyball Tournament sign-ups underway
Peer Leadership Club will host its annual volleyball tournament on Sunday, Nov. 13 from 12:00 p.m. – 2:00 p.m. The tournament is also a fundraiser for the Amazing Grace Foundation.
"It's a really fun event that allows the school to participate in raising money for Amazing Grace and have fun in the process," said Rami Alzein, Co-President.
The goal of Peer Leadership is to help freshmen feel more comfortable and part of the school community. The freshmen are put into groups and given leaders that serve as mentors and friends throughout the year.
"I think it really eases, not only freshmen, but many people into the Hinsdale Central culture in order to create more of a friendly, welcoming environment rather than a scary, stressful one," said Charlie Gelman, senior.
To play in the tournament, it costs $20 per team and sign ups are during all lunch periods. Teams are comprised of 6-10 people. Snacks and water will be provided.
For more information, contact:
[email protected] Abhishek Pandravada
[email protected] Rami Alzein
[email protected] Ms. Milas
Leave a Comment
About the Contributor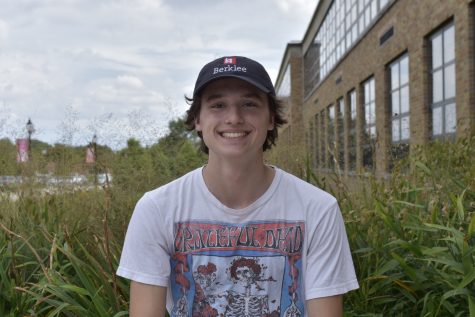 Emmett Grundberg, Writer
When he's not chasing the headiest Phish jams, he's probably at Toyota Park watching the Chicago Fire find new and creative ways to lose soccer games....