Student Run Soccer Team Excited for Season
Geeth United, a recreational soccer team founded by Geeth Tunaguntla, junior, is composed of Central students and is gearing up for its second season. The team isn't as competitive as a club or high school team, but is truly recreational. 
"I started by first getting a lot of permits including field ownership papers, and we are currently registered in the NISL [Northern Illinois Soccer League]. Last year we played indoor games at Westmont Yard, but this year we will be playing indoor games at Naperville Yard," Tunaguntla said.
Last year, the team went 4-2-8, but is confident that their record will improve in its second year of play. 
"I'm definitely optimistic on how this upcoming season will go. There's definitely been a major improvement as a team coming from last season which wasn't great for us. After a season playing together we all are more familiar with each other's playing styles, strengths, and weaknesses," said Ramzi Rimawi, junior. "We have better chemistry and I have high hopes for the season." 
Geeth United is also unique in that it doesn't have a coach as they are peer-led. Although Tunaguntla might be the coach in name, each player has almost equal say in the direction of the team.
"This is more informal than an official team. We don't have a lot of practices and we don't have a real coach. Although it's pretty competitive it's just meant for all of us to have some fun. It's definitely not a huge time commitment which is helpful because we all have pretty demanding workloads," said Marshall Demirjian, junior.
Starting a club can seem like a daunting task, but this isn't the first club Tunaguntla has founded. He also started a MIT launch club, which is an entrepreneurship club sponsored by the Massachusetts Institute of Technology.
"I collected $525 on my own from prospective members, $250 of which went into registration fees, and the remaining funds will be reinvested in the club and to help sustain [it]," Tunaguntla said. 
In the end, Tunaguntla has used his many interests and passions to take advantage of the school's resources. 
"It's just fun and cool to see [these clubs I'm] passionate about from scratch and [having them] succeed," Tunaguntla said. 
Leave a Comment
About the Contributor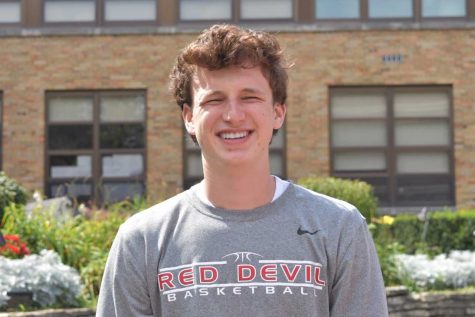 Everett Eck, Section Editor
Everett Eck is a senior who loves the sport of basketball. If he is not playing it, he is probably watching it. When he isn't playing basketball,...