Bernie Sanders to speak at North Central College
Former presidential candidate and current U.S. senator Bernie Sanders is coming to Naperville on Nov. 18 to talk about his book "Our Revolution." The event is sponsored by Anderson's Bookshop and will take place at North Central College's Residence Hall/ Recreation Center.
As proved by a Devils' Advocate survey conducted before the primaries were over, many students supported Bernie Sanders as a presidential candidate. He appealed to millennials with his promises of debt free college and he continues to aim for this and much more with his "political revolution".
"I'm attracted to some of his social programs like Single Payer healthcare, as well as his promise to fight to get big money out of politics," said George Bull, senior.
Senator Sanders will be presenting his plan, as outlined in his book, to continue his "political revolution" as he had planned to implement as president. After the presentation, Senator Sanders will be holding a Q&A.
Tickets are $32 and include his book and admittance into the presentation and Q&A.
Leave a Comment
About the Contributor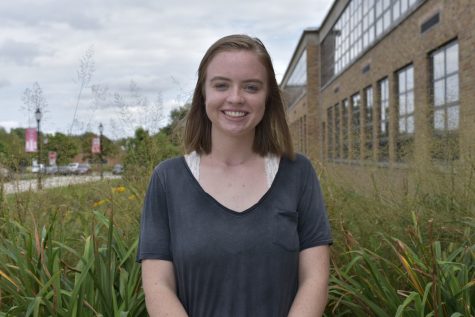 Emily Tomkinson, Managing Editor
When she's not running after Mr. Jensen in the science hall, Emily Tomkinson, senior, can be found shopping, watching clueless, or aspiring to be Gigi...