Mr. Hinsdale pageant showcases early December
After the initial nomination process for the Mr. Hinsdale pageant that began in October, the 10 finalists, who were decided by interviews, have started preparation for the upcoming competition on Dec. 8.
Nominees were announced in a ceremony before school on Nov. 7 where they were accompanied by a female partner who will accompany them at the competition.
"I was pretty surprised when I found out I was nominated for [Mr. Hinsdale] because honestly, I didn't know it even existed until I got an envelope that said I was invited to audition. But now that I know more about it, I'm pretty excited," said Thomsen Randle, junior.
The candidates have high hopes for the competition, as almost every contestant is expecting to leave with the crown of Mr. Hinsdale.
"Anything other than victory for me would be considered a failure in my eyes," said Marshall Dockery, senior.
Kevin Qin, junior, expressed similar sentiments.
"I expect to win, anything else would be devastating," Qin said.
Although it's natural for many of the contestants to want to win, the competition is friendly in nature, with the proceeds going to the Amazing Grace Foundation. Many participants are simply looking forward to having a good time and meeting new people.
"I'm most excited to see what some of the other contestants are doing because I think many of the lip syncs and talents shows will be very funny," said Thomsen Randle, junior. "I also like how I can get people to go to this event, and all of the proceeds go to charity. We can have a good time while doing it for a good cause."
There are diverse talents for the show including a comedy rap from Kevin Qin and a Napoleon Dynamite impersonation from Marshall Dockery.
"I chose a comedy rap because it includes my only talents of rap and comedy. I feel like I need to showcase my skill to the world because no one knows I possess it," Qin said.
Dockery added, "I'm doing a Napoleon Dynamite dance because I already have some experience doing it at previous events, and think I can perfect it for this competition."
In addition to a talent, the winner will be determined based on other categories, like a lip sync and skit.
"I expect myself to be nervous before the show just because there is a lot of hype surrounding the event and there will probably going to be a lot of people there. But I'm just looking to have fun," Randle said.
Other contestants include seniors Peter Marcus, Matt McCann, Austin Shelton, Jorell Wilson, and juniors Marshall Demjiraan and Max Thompson.
Leave a Comment
About the Contributors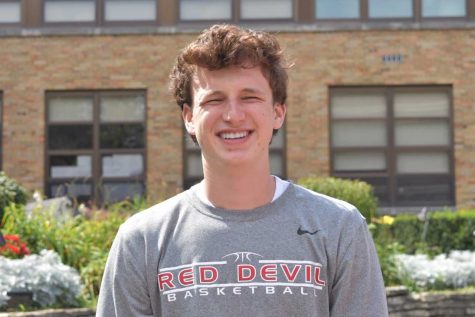 Everett Eck, Section Editor
Everett Eck is a senior who loves the sport of basketball. If he is not playing it, he is probably watching it. When he isn't playing basketball,...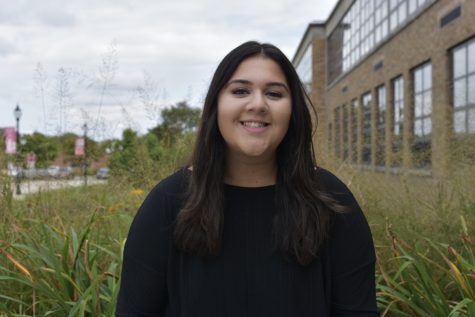 Sanya Sawlani, Editor-in-Chief
Sanya Sawlani, senior, is a pro procrastinator and avid daydreamer. She can usually be found listening to the 1975 and eating peanut butter chocolate ice...