A guide to Chicagoland Turkey Trots
As much of a tradition as preparing plenty of food is on the day of Thanksgiving, waking up and running a Turkey Trot is becoming a Thanksgiving ritual as well. Some may partake in a five kilometer dash to burn some calories before the feast, or just decide to run for fun. Luckily, there are multiple races in the greater Hinsdale area that are fairly easy to sign up for.
One popular and nearby race is the La Grange Rotary Pie Run. While most turkey trots are five kilometers or 3.11 miles, this race is considered "Pi-K" as the course measures 3.14 miles like the irrational number Pi. To add on to the pie theme, race participants are awarded a Sara Lee pumpkin pie at the finish line. For $40, runners can register online or in person at the Runner's Soul Store in La Grange.
For a bit of a larger race, head down to Lincoln Park for the Chicago Turkey Trot. In its 39th year of running, proceeds for this race support the Greater Chicago Food Depository. In addition to the five or eight kilometer races, participants are open to various activities before and after the race including Corn Hole and Turkey Bowling. To sign up, visit their registration website. Prices range from $25 to $45 depending on age.
The Beat The Bird 5k is a local race in Oak Brook, and is unique in that it is run over the rolling hills of the Fullersburg Woods. With food provided by Standard Market, runners are encouraged to compete against a "bird" that correspond to specific goal times. Visit their registration page to sign up for $45, with the money raised going towards the Chicago Hope Academy.
In the Bonfield Express 5k, runners can compete to win a check worth up to $100. In this road race, turkey trotters wind through the streets of Downers Grove. Registration can be done in person at the Tivoli Theater on race day starting at 7 a.m. for $40. The money raised through the race benefits the Bonfield Express Foundation which awards scholarships for students at local schools including Hinsdale Central.
Leave a Comment
About the Contributor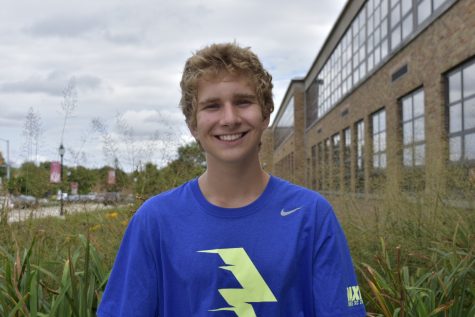 Joseph Miscimarra, Multimedia Editor
Joseph Miscimarra, multimedia editor for Devils' Advocate, enjoys eating absurd amounts of cereal to fuel his busy day. When he isn't volunteering for...