Hot chocolate Tuesdays are back
On Dec. 6, the PTO's Devils' Diner Committee will be providing hot chocolate and marshmallows to students and staff before school in the cafeteria. Students and faculty will have the opportunity to enjoy this annual tradition each Tuesday until finals week, and unlike previous years, the tradition will extend into January. 
"Hot chocolate Tuesdays started four years ago, thanks to the Devil's Diner Committee. The committee also provides students with ice cream in May, Halloween candy in October, and Valentine treats in February," said Ms. Sally Phillip, Activities Director.
The school's PTO president, Nancy Pollak, thought that the PTO should be providing more "fun" activities in the school. Bringing back hot chocolate Tuesdays will do just that.
"We wanted to make the cold winter mornings a little bit more inviting," said Ms. Sarah Magnesen, PTO member.
Warmup with a hot chocolate at 7:15 am Tuesday Dec 13 sponsored by @HCHSPTO & @QuestFMS

— Hinsdale Central HS (@ThisIsHCHS) December 12, 2016
Additionally, hot chocolate Tuesdays will be accompanied by the school's chamber orchestra this year. The PTO organized to have music accompanying their event and hope students will enjoy it. Students and staff can get their hot chocolate on Dec. 6 and Dec. 13. After winter break, the hot chocolate will still  make an appearance until the cold mornings are gone.
"I'm so glad hot chocolate Tuesdays are coming back next week. I look forward to them all year," said Emory Doney, senior.
The PTO also provides marshmallows and whipping cream for students to add to their hot chocolate.
Leave a Comment
About the Contributor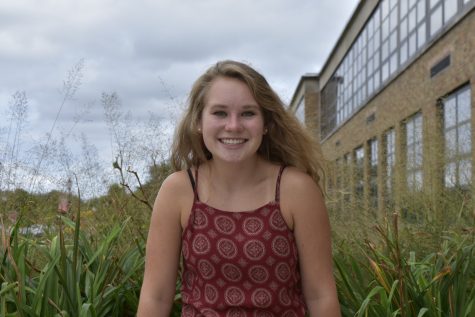 Becca Derezinski, Writer
Senior, Becca Derezinski, is always seen with a smile on her face. Becca is a horse enthusiast, constantly talking about anything horse related. If she...