Junior Kevin Qin named Mr. Hinsdale
On Thursday, Dec. 8, Kevin Qin, junior, was crowned Mr. Hinsdale at the annual pageant.
As previously quoted in Devils' Advocate, "I expect to win, anything else would be devastating," Qin said, and the outcome lived up to his expectations.
From all of the nominations, eight boys were chosen by Student Council to compete for the title of 'Mr. Hinsdale.'
Each of the contestants performed an introduction dance, a lip sync, spirit skit, talent and a formal question and answer.
According to the audience members, the lip sync stole the show for Qin.
"I was happy that it got the crowd going because I took a lot of pride in the lip sync part," Qin said.
Kevin, along with four girls, performed "Bye Bye Bye" by *NSYNC, and included a choreographed dance. With help from Qin's sister, the group learned the dance by watching the music video and practicing before the show.
"We were all really excited to perform because we had a lot of fun learning the dance," said Ginny Jablonski, junior and one of the dancers in the lip sync performance.
Although one of Qin's dancers got injured the night before and the group had to teach someone the dance, the show went off without a hitch.
"I thought his dance was choreographed really well," said Brooke Secola, senior.
For the contestants of years to come, Qin advises them to be prepared.
"Find a great group and start practicing early. Procrastination will make it very hard to do well," Qin said.
Congratulations to Kevin Qin and good job to the rest of the Mr. Hinsdale contestants!
Leave a Comment
About the Contributors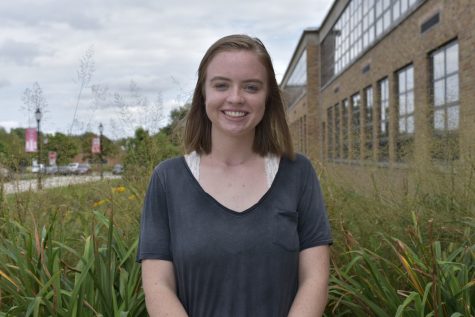 Emily Tomkinson, Managing Editor
When she's not running after Mr. Jensen in the science hall, Emily Tomkinson, senior, can be found shopping, watching clueless, or aspiring to be Gigi...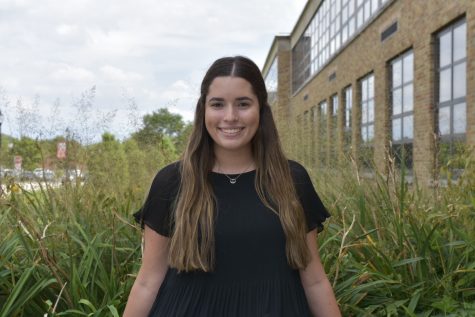 Magdalene Halikias, Photographer
Magdalene Halikias is a current senior and first year photographer "Devils' Advocate." Being an aficionado of music from all decades and all genres...