Honors Art Show displays students' hard work
The Honors Art Show was held on Dec. 13 and students who have taken art classes during first semester were given the opportunity to showcase their projects they have created over the course of the class. Projects ranged from more conventional art pieces like paintings or drawings, to more eccentric pieces.
Julia Baroni, senior, decided to create a comic book to make a larger point about our society in general.
"I am designing a comic book that is illustrated by digitalized versions of many acrylic paintings I've made in conjunction with digital drawings I have created. My entire comic book revolves around the idea fakeness and artificiality, as it manifests itself in art, politics and the intersection of both. This is something I love to discuss and talk about, so I decided to express it artistically," Baroni said.
A lot of the focus of projects at the show were on modern day problems, like body image, politics, women's role in society and social media.
Anushka Nair, junior, focused on the issue of body image and women through her paintings.
"I painted an acrylic figure that's symbolic of women's body image conflicts. I chose school restrooms as the setting, with other symbolic items placed in the space to convey the feeling of confronting your own appearance in a place you fear being judged," said Nair. "I made this as a bigger series to reflect on my own struggle with accepting the way I look. It's something I had to deal with that took me years to get over, and self esteem is a topic I'm passionate about discussing, too."
These issues are obviously relevant in today's society, and patrons of the show were left feeling impressed.
"Looking at the different pieces of art, you could definitely tell that [the artists] had put in a lot of work on our their pieces. In a lot of them you could almost feel the emotion that they were painting with. I thought it was pretty cool," Nishant Vyas, junior, said.
More information about the Art department and upcoming events can be found here.
Leave a Comment
About the Contributors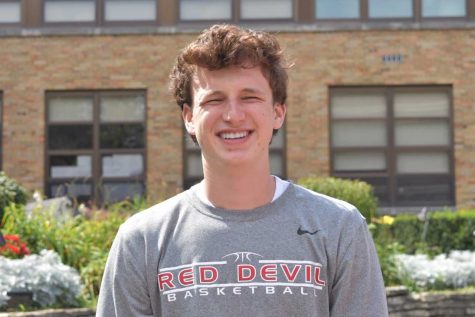 Everett Eck, Section Editor
Everett Eck is a senior who loves the sport of basketball. If he is not playing it, he is probably watching it. When he isn't playing basketball,...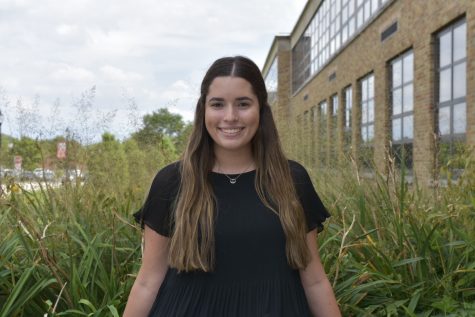 Magdalene Halikias, Photographer
Magdalene Halikias is a current senior and first year photographer "Devils' Advocate." Being an aficionado of music from all decades and all genres...