Annual D86 24 hour relay returns
After 22 years the District 86 24 hour relay returns, and is planned for Feb. 25-26 at Hinsdale South High School.
The 24 hour relay event is a charity event where at least one member from each team walks around a track for 24 hours. Members who are not walking are free to watch movies, play games, sing karaoke, and much more.
The interest meeting is on Jan. 24 in room 101 at 7:30 a.m., and teams should be put together within the next two weeks. Teams must have at least eight members, but no more than 12.
"It's a $50 payment but many of the participants raise a lot more money than that," said Brooke Secola, the co-president of Central's 24 hour relay committee.
Along with providing pizza and breakfast, the fee to join will also go towards a donation to various charities.
"One of the charities we are giving to is the Alzheimer's Association because both co-presidents have family members that suffer from the disease," Secola said.
Although spending 24 hours in the gym at Hinsdale South may seem daunting, attendee of last year's event Jueling Chen advises everyone to get a team together and go to the event.
"I would definitely recommend going even for people who are introverts and don't want to be surrounded by a lot of people. It's super chill and fun at the same time," Chen said.
Last year's event included karaoke, pizza and a movie, quizzes, and many games of frisbee.
"My favorite memory from [the event] last year was karaoke. It was so exciting to see people I barely knew go up and just act silly in front of everyone," Chen said.
The host school works all year to fund and put the event together.
"[The host school does] various fundraisers all year long to raise money for the event. Additionally, we connect with various local businesses to sponsor the event and provide food," said Alyson Chatterjee, co-president of Central's 24 hour relay committee.
Go to the interest meeting next Tuesday, Jan. 24 or find Ms. Klotz for more information.
Leave a Comment
About the Writer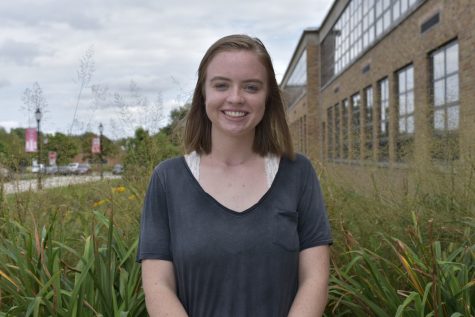 Emily Tomkinson, Managing Editor
When she's not running after Mr. Jensen in the science hall, Emily Tomkinson, senior, can be found shopping, watching clueless, or aspiring to be Gigi...