Central to adopt South's P.E. exemption policy
On Jan 27. the District 86 School Board met in the Central auditorium to discuss the possible adjustment of physical education exemptions, with a main focus on band students' extended, year long exemption. The meeting ended with Central agreeing to adopt Hinsdale South's policy on P.E. exemptions.
The final proposition concluded with Central looking at Hinsdale South's exemption policy. Currently, Central students involved with the Band Department get a full year of physical education removal. The release is used exclusively for physical education class or study hall. If the student wishes to take another elective course that student needs to participate in early bird P.E. in place of that exemption during the regular school day.
Hinsdale South's exemption policy is different. Each student involved with the Band Department gets a full year of P.E. exemption but can use the release as a ticket to other courses. This means a student can be exempt and fill that place with an elective, not just a study hall.
The controversy between an athlete's exemption and band members is that the band member gets a full year of exempting from P.E. while an athlete gets a season. Band members get a whole year of P.E. release because they are required to participate in extra band ensembles in addition to marching band. The argument is that marching band is active predominantly during the football season. This leads people to believe band members should return to P.E. after football season, just like an athlete would return to gym after the season is completed.
Ideas to adjust the exemption policy were put forth. An eleventh hour was suggested at the meeting; the eleventh hour acts like an extra period in the day to help students time manage their studies while still getting the state mandated physical activity requirement. Some board members questioned the eleventh hour, including the cost to employ the adviser and the resources needed to host the period.
Another idea was proposed that band members do not get a full year long study hall but a shortened one during busy times of the year, like athletes. However, some board members disagreed with changing the exemption policy.
"Do not touch this [P.E. exemptions]," said Edward Corcoran, a member of the District 86 Board of Education. "It's great; let's try to make it better, not compromise it."
Possibly taking away the exemptions and phasing in the eleventh hour or non-extended study halls could cause problems for current students.
"For me and most of the juniors, we're upset with the possibility of removing the exemptions because we've planned our classes around having a free period," said Kerri Kenney, junior. "If our exemptions are removed, we'll have to redo our schedules and we won't have time for extra AP or elective classes that we were going to take before."
After considering all options the school board came to the conclusion to adopt South's policy.
"I am very happy about the ruling because South and Central should be the same. I make class decisions based on the study hall," said Lauren Lee, sophomore.
During the upcoming 2017-2018 school year Central will be adopting South's exemption policy. The school board will look into possible changes for the 2018-2019 incoming class.
Leave a Comment
About the Contributors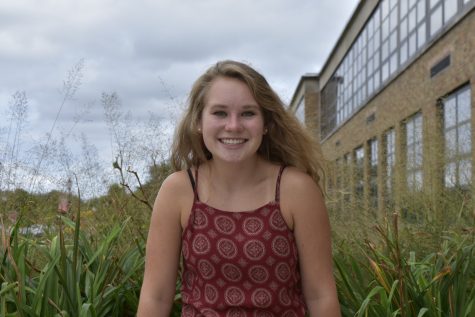 Becca Derezinski, Writer
Senior, Becca Derezinski, is always seen with a smile on her face. Becca is a horse enthusiast, constantly talking about anything horse related. If she...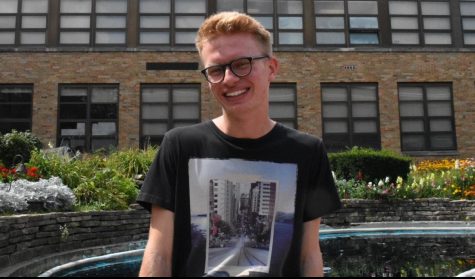 Nick Seda, Section Editor
Nick Seda, a senior at Hinsdale Central, is a section editor for multimedia on Devils' Advocate, whom enjoys traveling the world, taking pictures...