Trump signs executive orders as his term begins
In the early days of his presidency, President Donald Trump signed multiple executive orders, issuing the creation of the wall between Mexico and the United States, immigration bans from seven Middle Eastern countries for 90 days, construction of the Dakota Pipeline and the withdrawal from the Trans Pacific Partnership.
The ban makes it difficult for non-United States citizens from seven Middle Eastern countries to immigrate. Trump also put a 120 day hold on refugee immigration.
"The ban has the [a lot of] controversy because it's completely profiling a distinct group of people," said Jack Lane, junior. "There was immediate protest and outrage at airports within hours of the order that emphasized the controversy."

The ban, which still has some confusion on the parameters of those who are banned, does not allow green card holders from seven countries to enter the United States, including Iraq, Iran, Syria, Somalia, Libya, Sudan and Yemen.
"I have friends whose families will now be put in difficult situations with the uncertainty of their green card," said Andrius Espinoza, junior.

As for the pipeline orders, former President Obama had blocked the Keystone and Dakota Pipelines from being created. Trump has argued that the pipelines are necessary for job growth, denying climate concerns.
For the Trans Pacific Partnership, Trump was not alone when against it, as Bernie Sanders, who ran for the Democratic Nominee, was also strongly against it. The withdrawal was executed for the benefit of small business owners to have more trade deals.

While some are critical of Trump's actions, others are happy that he followed through with his plans.
"I am happy we have a president who is keeping his word," said Lazar Vucicevic, junior. "I think that is something really important to have in a president."
https://storify.com/818041/how-ban-affects-green-card-holders

This week has included additional executive orders with the total coming to 18 orders and memos in the first 12 days in office.

Leave a Comment
About the Contributor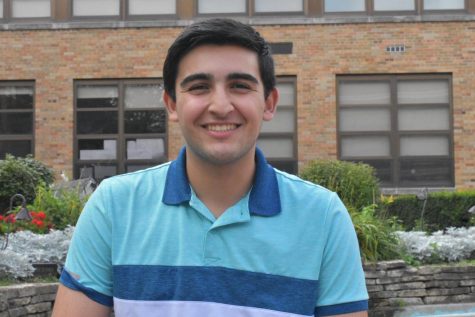 Ali Ardehali, Section Editor
Ali Ardehali, section editor for sports and A&E, is a senior who dedicates much of his time keeping up with the sports world. Despite recent struggles...