Winter pep assembly hypes up students
On Feb. 3, the students and staff participated in the Winter Pep Assembly as a kickoff to the annual winter dance, Snowcoming, formally known as turnabout. The assembly consisted of fun activities and competitions among the four grade levels.
To start off the assembly, the pommers performed an enthusiastic dance routine choreographed by varsity pommers Erin Sarver, Sammy Lee, Devon White and Abby Collins.
"We started [practicing] last week, and we worked extremely hard for long hours. I think it went amazing, and our hard work paid off," said Allison Schaefer, junior varsity pommer.
One of the activities involved eight volunteers from each class to participate in a competition. Each class lined up in a line and held hands under each person's leg, trying to walk down the line and rotate back to the front.
The cheerleaders then followed by showing off their skills in a routine that consisted of jumps, back flips, and even somersaults in the air.
"We worked on [the routine] for about two months, and I think it went really well. All of the stunts were hit and no one fell," said Grace Doyle, junior varsity cheerleader.
Later, class board members and teachers participated in a competition where a student from each class had to knock down a line of water bottles with a ball inside a sock over their heads. Another student then teared out all of the tissues inside a tissue box, followed by another student blowing cups off a table with the air of a balloon. Finally, the first person to shoot a 3-pointer, won.
To top it all off, Special Olympics performed a dance routine to the song "Can't Stop the Feeling" by Justin Timberlake, and all the performers danced in sync.
It's no doubt that the social chairs, Chaz Zayed and Will DeAngelis, radiated energy to the students and hyped them up for the upcoming weekend. However, the Winter Pep Assembly was the final assembly that they would host together at Central.
"Hosting assemblies with Chaz is this kind of energy that I've only felt a few times in my life. When Chaz and I get to speak to that many kids, it makes all the hard work we put in worth it," said Will DeAngelis, social chair.
Even though this duo parts soon, they continue to hype the school as it comes to an end. They hosted a variety of fun activities and dance routines organized by the various teams and clubs at school.
Click here to view more photos of the Winter Pep Assembly.
Leave a Comment
About the Contributors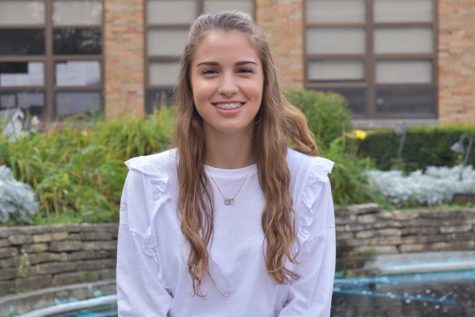 Samia Douedari, Section Editor
Samia Douedari is a senior who enjoys to write whether it's for a class or for fun. Along with being a part of the cross country and track team at Hinsdale...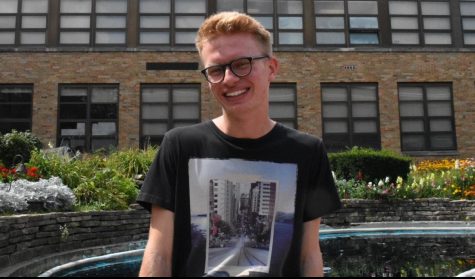 Nick Seda, Section Editor
Nick Seda, a senior at Hinsdale Central, is a section editor for multimedia on Devils' Advocate, whom enjoys traveling the world, taking pictures...