Forensics' state run
On Feb. 11, at Downers Grove South, the Forensics team advanced 24 students to the state tournament. The state meet took place on Feb. 17 and 18 in Peoria, Ill. Central finished seventh at the state competition.
To practice for the sectional meet, the team performed in front of the school in the auditorium on Feb. 10. This was an all day performance, and the students took turns performing their acts throughout the day.
"I think it's amazing how in one act, the actor could portray a serious role, like that of a military skit, and then in the next play the polar opposite, a comedy role," said Chinmay Amin, freshman.
The actor Amin is talking about is Jake Youngman, who took part in Dramatic Interpretation and Humorous Duet Acting, winning the state championship for his Dramatic Interpretation of "9 Circles", a piece highlighting the struggles of post traumatic stress disorder for a soldier recently, honorably discharged from the military.
"This year we've qualified more people than we've ever had which is very exciting…last year we had lot of experienced people going to state and this year has a good mix of some younger kids and older kids so it is really diversified which is really cool," said Micky Horstman, sophomore.
Horstman's Performance in Round group advanced to the state meet. Performance in Round (PIR), is a 12 person group performance that lasts for 15 minutes. Horstman's group performed a comedy, but a PIR can be about anything. Along with the Horstman's PIR group, Central qualified 12 other kids in individual events.
Mr. Christopher Wilbur, assistant coach, has high hopes for the state meet, and is excited to have qualified so many kids. He is happy with how the coaching has been and has faith that the team will do well."We are really solid across the board. Honestly we have amazing kids in all the events," Wilbur said.
After the team competes at state, they will compete in the National Qualifying meet in March, and Nationals is in June.
Other winners included:
Senior Carolyn Chun – sixth place for Extemporaneous Speaking; fourth place for Impromptu Speaking
Senior Will DeAngelis – third place for Radio Speaking
Leave a Comment
About the Contributor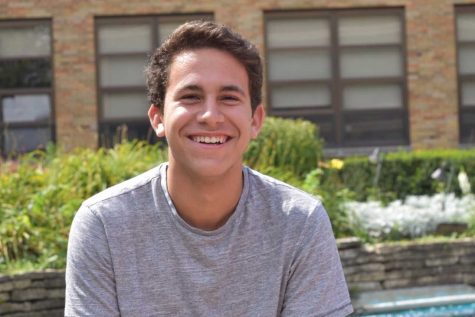 Brandon Belgrad, Writer
Brandon Belgrad, senior, is often spotted running through the streets of Hinsdale. He is a part of the cross-country and track and field teams. Along with...