Hidden Figures for Black History Month
On Friday, Feb. 17, submissions to the Hidden Figures Challenge, which entailed classrooms showcasing little known African Americans, living or dead, who shaped the success of America, were finalized. The challenge took its inspiration from the Oscar-nominated 2016 film by the same name that highlighted three African American women who made the moon launch for NASA possible through their work as mathematicians.
"We want[ed] everyone to look beyond popular athletes or celebrities," said Mrs. Deborah Powell, chair of the Black History Month Committee. "[We were looking for] someone with a background in the sciences, the arts, medicine, law, business, education, fashion, etc."
The criteria for the challenge included the following:
Title
Name and picture or drawing of your Hidden Figure
A brief biography, including where they were born, lived, educated, and why you selected this person.
A picture or drawing of their contribution or invention
A brief description of how this contribution or invention helped American society
Class name and teacher
The purpose of the Hidden Figures Challenge was to look beyond the African American heroes students learn about in history classes, looking for the "Hidden Figures" behind the scenes. During the second week of February, the Black History Month committee delivered a white poster board to each classroom in the building. With the help of Mrs. Medina's and Mrs. Pendergrass's Pre-Vocational students, approximately 125 poster boards and instructions were handed out to every class in the building.
In order to further inspire classes and students to participate, there was a prize involved for the winning class.
"To keep the competition interesting, we threw in a Baldinelli's Pizza party for the winning classroom," said Mrs. Lynn Gronewold, Special Education teacher. "Posters were judged by a select group of teachers and department chairs, and Mrs. Powell will announce the top three winners [on Wednesday, Feb. 22]."
This is only one way that Black History Month was celebrated. For more ways to join the spirit of Black History Month, read the daily announcements that come in the school email.
Leave a Comment
About the Contributors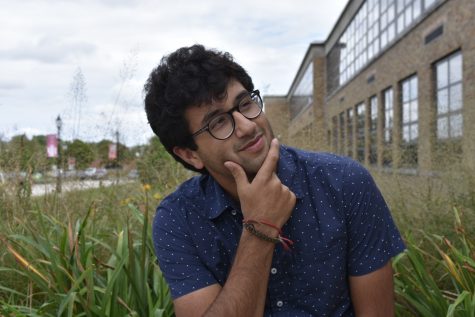 Kunal Jobanputra, News Editor
Senior Kunal Jobanputra exudes a vibrant personality through his ability to grow a beard and his unique dressing style. His class and interest in rap allows...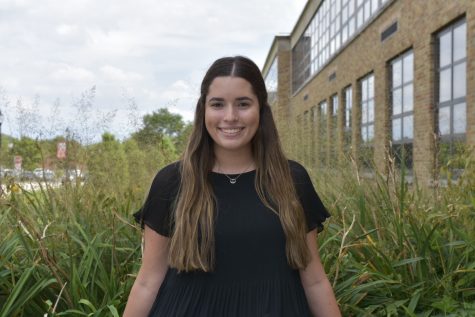 Magdalene Halikias, Photographer
Magdalene Halikias is a current senior and first year photographer "Devils' Advocate." Being an aficionado of music from all decades and all genres...