Seniors apply for scholarships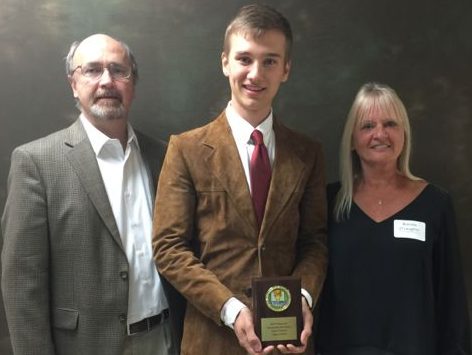 As the current senior class makes their college decisions, many are looking for ways to pay for their increasingly expensive tuition. Central offers a variety of scholarships to help ease this financial burden for their next four years.
Available scholarships include the Kathryn G. Hansen scholarship, which is given to students who exhibit academic achievement, community service and participate in a variety of extra-curricular activities, with a preference towards students who will be attending the University of Illinois.
"As somebody going to Illinois next year, I am really interested in this scholarship," said Jesse Wojczynski, senior. "It would be great if I could get this scholarship because it would really reduce the cost of my attendance for the next four years. I know student debt is a big problem right now, and I think this could really help out with that."
Another notable scholarship that seniors can apply for is the List Shack Scholarship, which is rewarded to a graduating senior that is highly motivated to major in marketing.
"I'm definitely applying for this scholarship because although I am undecided between Iowa and Kansas next year, I know for sure that I will be majoring in marketing right away," said Ross Kaine, senior. "This scholarship is worth $1,000, which is a lot of money and will help me pay for my textbooks and other school supplies I will need when I leave for college."
A more recent scholarship includes the Kelly Joy O'Laughlin Memorial Scholarship. This scholarship was created in honor of Kelly O'Laughlin, the late Lyons Township student who was tragically killed in 2011. The fund offers two scholarships: one exclusively for Lyons Township students and one to any student who resides in the state of Illinois. Past recipients have come from Central, and current seniors plan to apply for this scholarship as well.
"I know [2016 graduate Jimmy Walker] won this scholarship, and I think it's a great opportunity for me to try and win this scholarship," said Mitchell Mulvihill, senior. "I read on their website that the total value of the scholarship over four years of college is $24,000, which is one of the most valuable scholarships that I can apply to, so I am definitely going to apply."
Further information about scholarships available to students can be found in the guidance department, which provides application forms to all scholarships available this year, or on the guidance website.
Leave a Comment