Class Board election results announced
On Thursday, March 9, senior executive board president for the 2017-2018 school year, Alex Choi, announced the winners of the freshman, sophomore and junior class board elections.
Candidates filled the hallways with signs, passed out candy, pins and buttons to try and gain enough votes to win their respective elections. Some candidates even made videos to spread the word about their campaign and get more attention on their candidacy.
"I think a big reason why we won the election was that we made a campaign video that was a parody of the 'Bounce Back' (song by artist Big Sean) because [Vice President John Wheeler] and I ran for executive board president and vice president and, unfortunately, we lost," said Kevin Qin, junior. "But this gave us a perfect opportunity for our campaign video and I think that really helped us get the word out about us running a second time."
As the winning candidates settle into their positions, many are ready to put their campaign goals into place and help improve the school.
"I am looking forward to working with class board members and bringing positive energy to meetings, as well as reporting well-prepared financial statements so we can achieve our fundraising goals, which what I want to well at the most as treasurer," said Borislav Sharapchiev, class of 2019 treasurer. "I want to raise a lot of money for our class so the class board and I can put on great events for the school. I think how hard I worked on my campaign shows how hard I will work for the school."
Other members in different positions hope to be an example for other students during their time on class board, and want to truly connect with the student body.
"As vice president, I really want to be a leader for the student body and be somebody that students can go to for guidance if they need help or just somebody to talk to," said John Wheeler, junior. "I also want to get to know everybody on the 2018 class board with me so we can work together really well and make next year a fun senior year for all of our classmates."
Class of 2020:
President- Nick Moawad,

Vice President- Chinmay Amin

Secretary- Zamaan Qureshi

Treasurer- Carolyn Ahn

Advertising Managers- David Chu and Payton Frankiewicz.
Class of 2019:
President- Annie Huetteman
Vice President- Eric Miscimarra
Secretary- Claire Kern
Treasurer- Borislav Sharapchiev
Advertising Managers- Shalini Sahgal and Emma Dillard.
Class of 2018:
President- Kevin Qin

Vice President- John Wheeler

Secretary- Maddie Studnicka

Treasurer- Lars Lofquist

Advertising Managers- Andrius Espinoza and MaKinna Neal.
Leave a Comment
About the Writer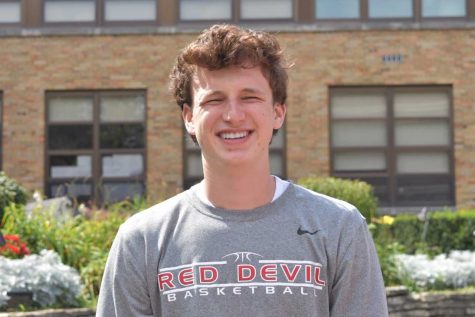 Everett Eck, Section Editor
Everett Eck is a senior who loves the sport of basketball. If he is not playing it, he is probably watching it. When he isn't playing basketball,...