Important prom information for seniors
On Saturday April 29, prom for the school will be taking place in the Crystal Gardens at Navy Pier. The class board has been busy planning the logistics of the event for the seniors, with the theme being "My Kind of Town." The post prom will include a cruise on Lake Michigan.
"So far, we have raised roughly $21,000," said Charlie Gelman, Senior Treasurer. "We expect a little more to come in, but prom tickets have pretty much been stabilized at $100 and $35 for post prom."
Tickets go on sale on April 6 and end on April 7. Additionally, seniors are required to submit their prom tables when they are paying for tickets. Prom tables will consist of 12 people, due to the layout and spacing at the event. Groups of less than 10 will be seated together but with another group as well.
"We are advertising for the event soon through posters and social media," said Erin Sarver, senior advertising manager. "We want to make sure that a lot of people actually come to prom."
The class board has been working hard to make sure that prom is successful, as they have been spending the whole year trying to raise money for it."Everyone should come to prom because it's an amazing time with the senior class," said Marshall Dockery, senior vice president.
The schedule for prom is as follows:
PROM SCHEDULE OF EVENTS:
6:15 p.m. Pre Prom Paparazzi (photo opportunity for families)
7:00 p.m. Check-in at HCHS for assigned motor coach
7:15 p.m. Departure to Navy Pier, Chicago
8:00 p.m. Arrival at The Crystal Garden
8:30 p.m. Dinner served
9:15 p.m. Dancing begins
10:00 p.m. Ferris Wheel
12:00 a.m. Last Dance
Board Midnight Buses (if not attending Post Prom)
POST PROM:
12:00 a.m. Post Prom Cruise
2:30 a.m. Cruise returns; motor coaches leave for HCHS
3:30 a.m. Estimated arrival at HCHS
Leave a Comment
About the Contributor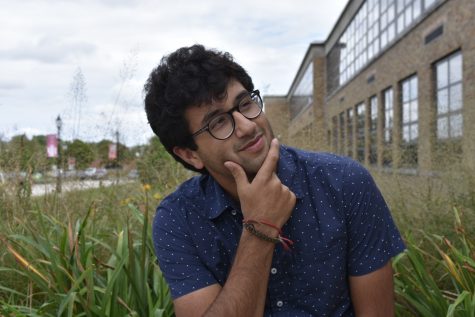 Kunal Jobanputra, News Editor
Senior Kunal Jobanputra exudes a vibrant personality through his ability to grow a beard and his unique dressing style. His class and interest in rap allows...