Choir performs at spring concert
On Tuesday March 14, the school's choirs put on the spring concert in the auditorium, featuring all the choir groups and the orchestra. The concert was organized by Mrs. Burkemper, choir director.
"It featured all the choirs, and in a combined piece with chamber choir and women's chorale, the chamber orchestra played a five movement piece by Eric Whittaker called Hebrew Love Songs," said Ella Heider, senior. "Eric is a rock star in the choir world for all his beautiful compositions."
All the songs that were learned were new to the students, with the exception of three of the ones chamber choir performed. Those three songs were from the performance at the Illinois music educator conference in January in Peoria.
"We sang a few of the songs that we sang in Peoria for IMEC, which was really cool because we've worked on those for a long time," said Tricia Fishbein, senior.
The concerts usually don't start with slower songs, as choir members like to engage audiences. However, Mrs. Burkemper decided to stray away from the norm.
"Evan and I both took solos on that one and the audience really loved it," said Jack Rasmussen, senior. "We usually don't start our concerts with a slower sad song, but we did this time around. It was super well received."
Leave a Comment
About the Writer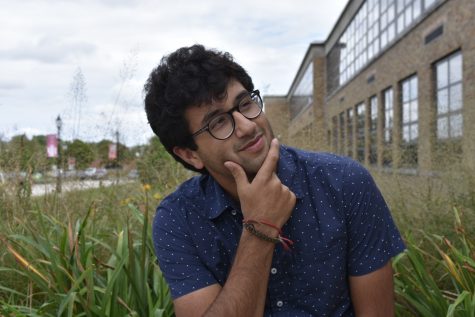 Kunal Jobanputra, News Editor
Senior Kunal Jobanputra exudes a vibrant personality through his ability to grow a beard and his unique dressing style. His class and interest in rap allows...