Hinsdale Central Hosts Dare lock in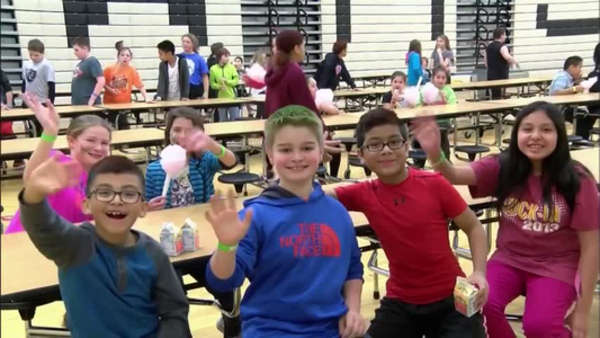 On Sat. March 18, Hinsdale Central, along with the Hinsdale Police Department, hosted the annual Dare Lock-In event for fifth grade students who live Hinsdale and other surrounding communities. The event is designed to educate young students that one can have fun with their friends without drinking or using other drugs.
"My daughter Ava had a lot of fun hanging out with all of her friends and was able to play on all of the different activities [Central] had set up," said Mrs. Meg Coghill.
Some activities available to the fifth and sixth graders were basketball courts, playing with the policemen, a jello eating contest, tug-o-war, and a bungee cord.
One major aspect of the Dare lock in experience is the high school students who help volunteer. This is a major time commitment for these students, as they have to volunteer for at least nine hours.
"I remember having a great time at the Dare lock-in when I was in fifth grade, so I wanted help these kids have the same experience," said Jad Alamuddin, junior "It was a fun time helping out all of the kids and seeing how much fun they were all having. I think it's important to teach younger kids that they can have fun without drugs or alcohol, and I think this event did a good job with that."
Over the course of the night, the younger students were provided t-shirts, food, and refreshments to help get them through the long night.
"They were able to give my son a lot of pizza and other drinks and snacks which helped him stay energetic throughout the night," said Mr. Michael Linn. "I thought [the student volunteers] did a great job running the event and my son had a great time."
Overall, the main purpose of this event was to give the fifth and sixth graders a look at how much fun you can have without using drugs or alcohol.
"I know I had a good time, so I think the younger students did as well and it gave them a good message that they can have fun sober," said Charlie Johns, junior.
Leave a Comment
About the Contributor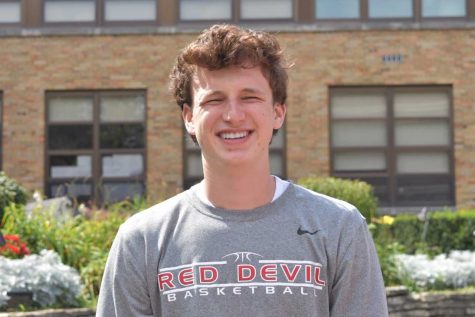 Everett Eck, Section Editor
Everett Eck is a senior who loves the sport of basketball. If he is not playing it, he is probably watching it. When he isn't playing basketball,...