MSA hosts henna sales event
On April 4, the Muslim Student Association (MSA) held a Henna Sales Event to raise money for local charities.
Students had the option to choose whether they wanted a small or large design. A small design cost $2.00, and a large design cost $5.00. Large designs were the most popular, as students were able to get a full henna tattoo from the tip of their fingers all the way up to their arm.
"We hosted this event in previous years, and it was a huge success. Henna is something…that always interests everyone," said Rand Abyad, event coordinator and senior.
Designers were seated behind tables around the community room with henna pipes and sheets of designs for students to choose from. Students were also able to pick a design from their phone and show it to the designer to recreate it.
"I've never done henna on anyone before, but I take art classes. I work off of references given, and I get to go off a tangent to make sure it looks good," said Magali Blasdell, designer and senior.
Aside from the typical floral and curvy patterns, many students asked for different designs, such as elephants, suns, moons or even their name written in Arabic.
"I originally got a large design, but I also came back and got a small design. I really like how it wraps around my hand like a scroll," said Emily Hines, sophomore.
With some henna tattoos, cookies and juice, MSA was able to raise $110.00 to donate to local charities and help develop a school in Rawalpindi, Pakistan.
Leave a Comment
About the Contributors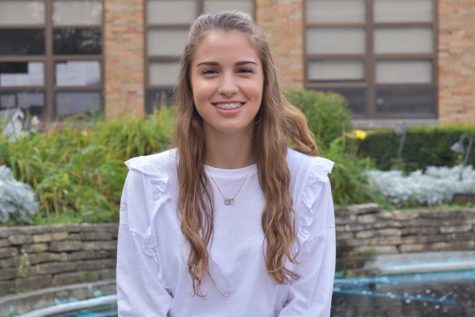 Samia Douedari, Section Editor
Samia Douedari is a senior who enjoys to write whether it's for a class or for fun. Along with being a part of the cross country and track team at Hinsdale...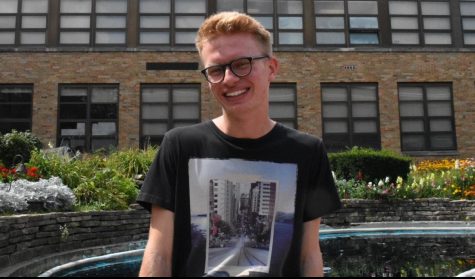 Nick Seda, Section Editor
Nick Seda, a senior at Hinsdale Central, is a section editor for multimedia on Devils' Advocate, whom enjoys traveling the world, taking pictures...