Walk the Walk for Autism held on April 23rd.
On Sunday, April 23, the Hinsdale Community House is hosting its 10th annual Walk the Walk for Autism. Proceeds from this year's walk will go to Charlie's Gift Center for Autism and Related Disorders. The race begins at 8:30 a.m. and is open to the entire community as participants make their way from the Community House through downtown Hinsdale.
Charlie's Gift helps families who have a child with autism by providing clinical therapy, counseling services, social skills development, parent advocacy and family support.
An interesting aspect to the walk the walk for autism is the awarding of the "big blue shoe" which goes to a local high school with the highest percentage of students participating in the walk.
"Participating in the [Walk the Walk for Autism] has always been really important to me because I know people who have autism and how it seriously affects their life and how their family's life is changed as well," said Kevin Ellis, junior. "I usually go with my brothers and it's cool to see a huge portion of the Hinsdale and Clarendon Hills community come out for a good cause. Anything I can do to help out I would definitely do, and this walk is a perfect opportunity to do that."
Past participants are excited at the prospect of returning to this walk which has become a quasi-tradition for Hinsdale residents.
"I did the walk last year and it was such a great experience and I can't wait for this year's walk," said Jane Cole, junior. "It's a fun experience, you get to hang out with your friends and support a great cause at the same time. I also really hope Central gets the most participants and wins the big blue shoe because we have won the past couple of years."
More information can be found on the walk's website, where you can sign up to donate to Charlie's Gift.
Leave a Comment
About the Contributor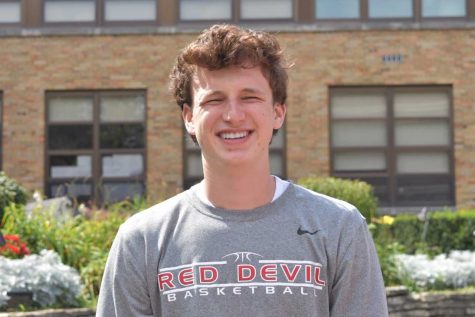 Everett Eck, Section Editor
Everett Eck is a senior who loves the sport of basketball. If he is not playing it, he is probably watching it. When he isn't playing basketball,...