Lock your lockers
Recently in the months of March and April, there have been cases where students return to the locker room after gym class to find that their belongings went missing. Many reported their losses to their gym teachers or the school officer, but only rarely are items recovered.
"As I walk around the girls locker room, I see some people locking their belongings. However, I still see many backpacks, clothing, shoes and athletic equipment not secured," said Mrs. Wallace, personal fitness and health teacher.
When students are asked if they locked their locker, they often admit that they left it unlocked. Another common mistake is leaving the lock on the locker but failing to fully secure the lock.
"I left my nice gym shoes in my locker, and I put my lock through my locker without pushing it up. Then, I returned to my locker and found that someone stole my shoes," said Jenny Sims, junior.
In order to retrieve stolen items, students can talk to their gym teachers or school resource officer.
"Unfortunately, also recognize that items that are actually stolen may not end up being returned to the student. If someone wants something bad enough, they are going to find a way to get it. Don't give them an opportunity to do so by leaving your belongings unattended," said Mrs. Carroll, aerobics teacher.
"I even wrote a sign and hung it up on my locker for whoever stole my shoes to return them," Sims said.
To avoid personal belongings from being stolen, it's vital that students secure their backpacks and items in a locked locker.
"I don't usually leave my backpack unlocked, but one day, I accidentally rushed out the locker room without locking it all the way. Even though it looked like I locked my locker, I ended up finding that my $20.00 bill from my side pocket was gone," said Nadine Alkharrat, senior.
Even though students think they can get away with faking a locked locker, many still find that their belongings are being stolen. Therefore, it is crucial that students secure their belongings with a lock pushed up all the way.
"If students are having trouble finding space to secure items, they should see the locker room supervising teacher or speak to his or her Physical Education teacher to find a solution," Wallace said.
If victims are still unable to find their items after checking the lost and found at the bookstore or speaking to the school resource officer, the next step is to speak to one of the deans.
Leave a Comment
About the Contributors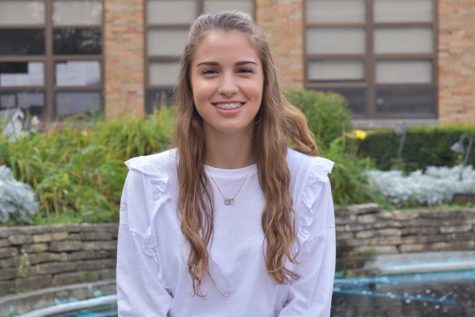 Samia Douedari, Section Editor
Samia Douedari is a senior who enjoys to write whether it's for a class or for fun. Along with being a part of the cross country and track team at Hinsdale...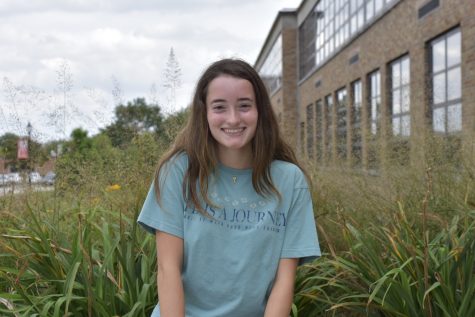 Francesca Halikias, Videographer
Francesca Halikias is a senior who is a videographer on devils advocate and can often be found accidentally putting dollar bills in the quarter slots in...