10 fun things to do outside
With warm weather creeping up, it's finally time to spend the day outside and have fun. After a long winter, it might be hard to think of some spring/summer activities, so here's a list of fun activities to do to spark up your memory:
1. Take a hike: Grab a few of your friends and enjoy a scenic walk through the woods near your area. After a tiresome walk, turn your trip into a picnic by rewarding yourselves with some food at your favorite spot. A few scenic paths nearby include: Graue Mill, Waterfall Glen, Saganashkee Slough or Arie Crown Forest.
2. Have a scavenger hunt: You're never too old for a friendly competition of scavenger hunt. Make a list of typical household items that any house would have. Then, spread out with a group of friends around your neighborhood and knock on each door for the items on your list. Whoever gets all the items first, wins.
3. Go horseback riding: What's better than hiking through a scenic path? Try horseback riding through a scenic path. Not only do you get to enjoy the nature around you, but also save yourself from a tiresome walk. Some nearby stables include: Sarah's Pony Rides, Memory Lane Stables and Danada Equestrian Stables.
4. Visit an amusement or water park: Grab some friends and head to the amusement park for some thrills and screams. Most amusement parks open up pretty early in the year, such as Six Flags Great America, White Water Canyon Water Park, Coral Cove Water Park, Cypress Cove Family Aquatic Park and Fun Times Square.
5. Play tourist: Get to know your hometown by visiting the museums or local farmer markets to get a taste of your city. It's never too late to learn about the history of your hometown.
6. Stargaze or cloudwatch: Set up a blanket with some pillows and just relax with a friend or that special someone. Try to see who can spot the most constellations or make up some funny shapes you see in the clouds/stars.
7. Plant a garden: The season has come where you thrown on some overalls and start digging in your backyard. Invite some friends or a date over to help you plant a few seeds. By the time the vegetables or fruit ripen, invite those who helped for a home-cooked meal. You can buy seeds from Botanical Interests, Seed Savers Exchange or Seeds Now for non-GMO options. You can also visit a local Home Depot or Walmart for a variety of seeds.
8. Photo shoot: Go on a photography adventure with your friends and capture the good moments. The sun and greenery never fails to make any picture look amazing. Score some new photos and you can update any old social media profile pictures.
9. Meditate/yoga: Whether it's alone or with friends, everybody needs to relax at some point. Set up a yoga mat outside and get in touch with your spiritual side with some meditation or yoga. Enjoy the fresh air and sound of birds chirping, and there's no doubt you won't feel refreshed.
10. Have a bonfire: Not only do you have to enjoy the weather during the day, but also nighttime. Wrap up your day with a classic backyard bonfire with some s'mores. Invite your friends and share a few stories or sing campfire songs for a great time.
Leave a Comment
About the Contributors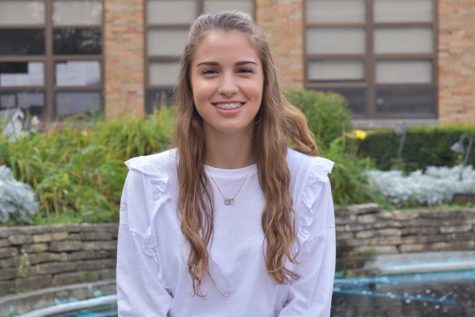 Samia Douedari, Section Editor
Samia Douedari is a senior who enjoys to write whether it's for a class or for fun. Along with being a part of the cross country and track team at Hinsdale...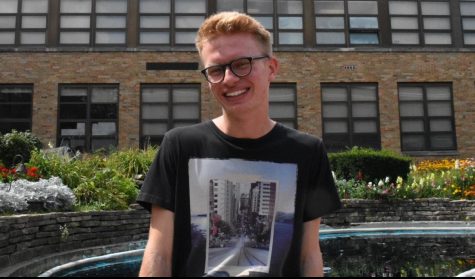 Nick Seda, Section Editor
Nick Seda, a senior at Hinsdale Central, is a section editor for multimedia on Devils' Advocate, whom enjoys traveling the world, taking pictures...