Homecoming 2017 changed to a different date
This week, the Athletics and Activities Departments announced that the date of Homecoming next school year has been changed to Saturday, Sept. 16.
The event was set to occur on Saturday, Sept. 29, but Director of Student Activities Ms. Sally Phillip and Athletic Director Mr. Dan Jones revised their plans after comparing the athletics calendar with the religious holiday calendar.
"We selected the date this past fall, but recently we checked the calendar and realized that Homecoming was set to occur on the last evening of Yom Kippur," Ms. Phillip said. "In an effort to make the event as inclusive as possible, we moved it to a slightly earlier date. Hopefully more of our students will be able to participate now. We want everyone to come, so please spread the word."
Since the date was changed so recently, there is a possibility that Central's alumni associations have already booked their travel plans for the original date and won't be able to come.
"If the alumni associations are unable to change their plans, Mr. Jones has said that they will still be honored at the Sept. 29 home football game," Ms. Phillip said.
The Homecoming theme for next year will be chosen sometime in the next two weeks, and planning will begin immediately. If you are interested in helping, contact Varsity Club sponsors Mrs. Jill Tylk and Mrs. Stephanie Hiffman about their next meeting date.
Leave a Comment
About the Contributor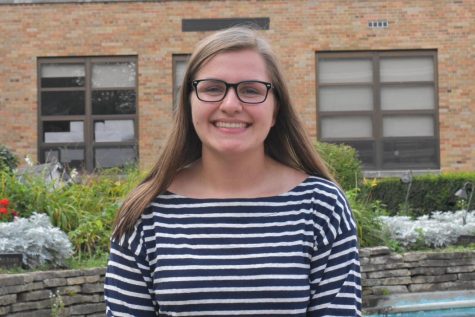 Hannah Anderson, Editor-in-Chief
Hannah Anderson is a senior whose second language is Internet. When she's not working on things for Devils' Advocate, she can usually be found blasting...