Back to School Bash welcomes students to the new year
On Aug. 18 at 8 p.m., the Back to School Bash took place in the field house after the red-white football scrimmage. The evening included dancing, jumping and eating.
"This is the third year we've done [the event]. The idea of it is to have this back to school party so people can come here to hang out and kick off the school year," said Mrs. Sally Phillip, activities director. "We wanted it to be free so it's easily accessible by all students, [and] we just wanted students to have a good time."
Last year, the Back to School Bash hosted a DJ, food and glow-in-the-dark mini golf. However, this year, mini golf was replaced with two inflatable bouncy houses, including one designed for two people to enter at the same time and race each other to the end. Food included Home Run Inn pizza and a Windy City Ice Cream truck.
"We try to get everyone to come, and it's free," said Charlie Johns, student council member. "We want kids to get in the school spirit and welcome them back."
Because the Back to School Bash is held after the first football game, which is the red-white scrimmage, seniors dominated the attendance in the field house to enjoy their last bash before graduation.
"I really liked the bouncy houses, and the DJ was great," said Emily Anderson, senior. "It's great to get back in the school spirit and see everyone I haven't seen over the summer."
In addition to seniors, the turn-out included many freshmen looking for ways to get involved in the school and to enjoy one of the many festivities the school holds.
"It's pretty fun, and I'm having a good time getting to know the school," said Shenay Gorth, freshman.
The Back to School Bash encouraged students to get involved early on in the year and become excited for the beginning of the school year.
Leave a Comment
About the Contributors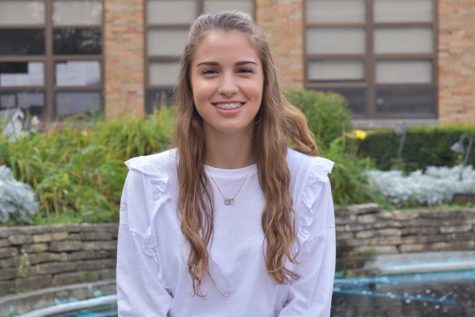 Samia Douedari, Section Editor
Samia Douedari is a senior who enjoys to write whether it's for a class or for fun. Along with being a part of the cross country and track team at Hinsdale...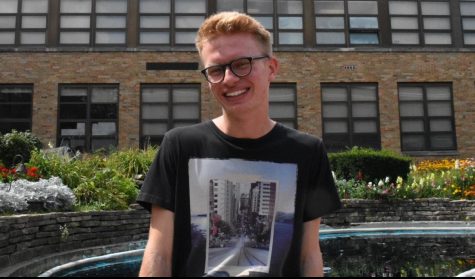 Nick Seda, Section Editor
Nick Seda, a senior at Hinsdale Central, is a section editor for multimedia on Devils' Advocate, whom enjoys traveling the world, taking pictures...