Boys' football hosts annual Red-White Scrimmage
The boys' football team once again participated in the Red-White Scrimmage on Friday, Aug. 18 on Dickinson Field. The scrimmage, which took place at 7:30 p.m., was the first opportunity of the year for fans to watch the team.
The scrimmage has been a tradition since the 2008-2009 school year. Since it's a scrimmage, it does not have any score or outcome like most football games. However, it allows players to practice and gain more experience.
"It's good to get everyone out under the lights and get a chance to show what they can do," said Ryan Rodriguez, senior tackle.
Many fans took the opportunity to preview the team's future success throughout the season.
"I think it's interesting to see how the team is looking this year, specifically seeing how much or how little turnover happened from last year to this, and see all the guys on the team," said Evan Ostrowski, senior. "The atmosphere was pretty good for a scrimmage, but nothing compared to what the real games will look like."
Although the scrimmage is viewed as a fun time for athletes and fans, it is still a meaningful part of the football year for players. Most notable is the sounding of the horns, which is done exclusively during the Red-White Scrimmage.
"The horns represent hard work and dedication as well as the determination to rise above all other obstacles," said Junior Nwankpa, senior lineman.
According to fans, they enjoyed the quarterback competition between senior Connor Bauer and junior Matt Rush.
"It was just a typical quarterback competition, but both were a bit rusty," Ostrowski said.
The first conference game is Sept. 8 against Oak Park River Forest.
"To prepare [for the first conference game] we will go over film and create a game plan, then run through drills to help us better understand the opposing team's offensive or defensive schemes," said Brendan Cain, senior running back.
But, until then, Central will travel to play St. Xavier High School in the University of Cincinnati Stadium on Saturday, Aug. 26, then the team will host Veteran Night on Friday, Sept. 1 at home.
Leave a Comment
About the Contributors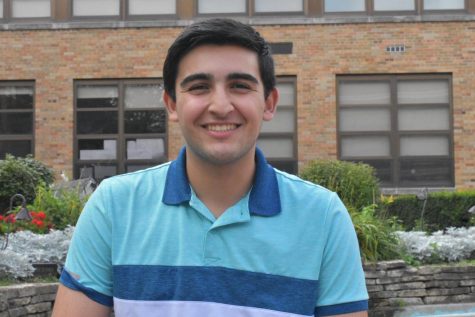 Ali Ardehali, Section Editor
Ali Ardehali, section editor for sports and A&E, is a senior who dedicates much of his time keeping up with the sports world. Despite recent struggles...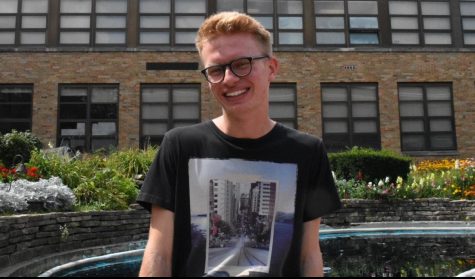 Nick Seda, Section Editor
Nick Seda, a senior at Hinsdale Central, is a section editor for multimedia on Devils' Advocate, whom enjoys traveling the world, taking pictures...