School announces freshman class board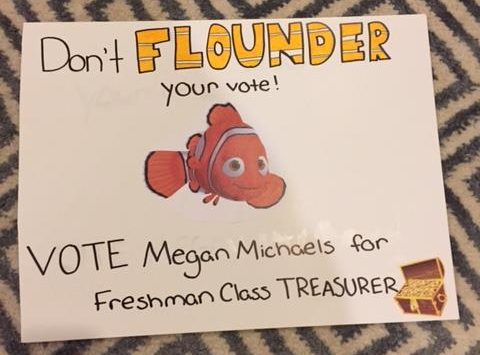 On Thursday, Aug. 31, the school announced the winners of the freshmen class board elections after a week of campaigning. Senior Class President Alex Choi announced the winners at the end of 10th period. Below are the new board members' visions and goals for the upcoming school year as the Class of 2021 transitions into high school.
President Gianna Dugan:
"As president I am looking forward to representing the freshmen class and using suggestions from the entire freshmen class to solve problems together, and [I] am excited to make freshman year an awesome time. I want to make the hallways more enjoyable by adding more art or music in the halls to help everyone have more fun at school."
Vice President David Bynan:
"My main goal as VP is to bring our class together because a lot of people are coming from different schools and don't know each other. I want to give people as many opportunities as possible to come together and make new friends, and I also want to collaborate with every student for the betterment of the grade."
Co-Advertising Managers Ava Phillips & Michael Tu:
"As advertising manager I would like to get to know as many freshmen as possible and enhance the school spirit of the freshman class," Phillips said.
"My goal as advertising manager is to help create a sense of community within the freshmen class," Tu said. "I would like to spark more interest in student activities and help student voices be heard. I feel that people should know each other and look forward to coming to school, which is why eliminating bullying is something I will put an emphasis on."
Secretary Heather Raslan:
"My biggest goal as secretary is to listen to suggestions from other freshmen on the class board and to bring their ideas to life, whether big or small. I think the fundraisers we have coming up will be a great way to start school spirit for our Class of 2021 and create unity with our grade."
Treasurer Megan Michaels:
"I'm looking forward to helping my freshmen class in any way, whether that be keeping track of finances or helping to organize the freshman float, I'm excited to be part of the class board. My goal as treasurer is to make sure everything goes according to plan and is as successful as possible. Namely, I'll aim to achieve this by fulfilling my duties as treasurer but I will do whatever it takes to make this year a great experience for the class of 2021."
The board will attempt to accomplish these goals over the course of the school year, with their first big project being the design of a freshman homecoming parade float. For more information on the Class of 2021 for the new school year, you can visit here.
Leave a Comment
About the Contributor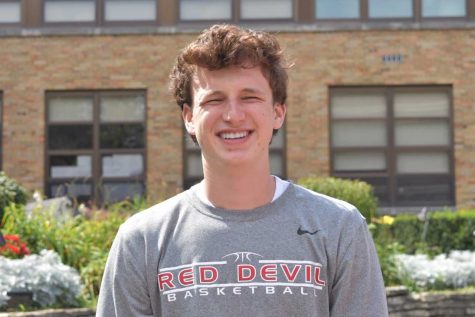 Everett Eck, Section Editor
Everett Eck is a senior who loves the sport of basketball. If he is not playing it, he is probably watching it. When he isn't playing basketball,...