Girls swim and dive hosts car wash
On Saturday, Sept. 30, the girls swim team hosted a car wash fundraiser in the senior parking lot. The girls raised $3,500 for Just1Mike, a non-profit organization that raises awareness for sudden cardiac arrest. The organization was established after Michael Brindley, who would have been a senior this year, died from cardiac arrest in the summer of 2016.
The car wash that the swimmers provided was free, but donations were accepted. Although the majority of the money came from the car wash, there was a separate bake sale that contributed to the money raised as well.
"During the car wash I learned that you can make any work of charity fun," said Lauren Theoharous, sophomore. "Since the whole team was involved, we all got to spend time together but we still did a lot of work for a great cause."
The Just1Mike foundation has been involved with the school through their partnership with the group Young Hearts for Life, which provided free cardiac screenings to students in September.
"The Just1Mike organization is important because it gives awareness of a problem that kids our age don't even think about. Since we are really young, we tend to believe our hearts are healthy when they really might not be," said Abbie Gaffney, junior. "I think it's amazing that the Brindleys are helping students, not only at our school, but across into other communities."
Advertising for this fundraiser spanned multiple days before the event, as the swim team spread the word during announcements and through social media. During the day of the fundraiser, swimmers stood on
street corners with signs that informed incoming drivers of the car wash.
"It was great to see the amount of support we got for this fundraiser," said Kayleigh Hester, junior. "Everyone that came out had a good time and it is even better that it was for a good cause."
Leave a Comment
About the Contributors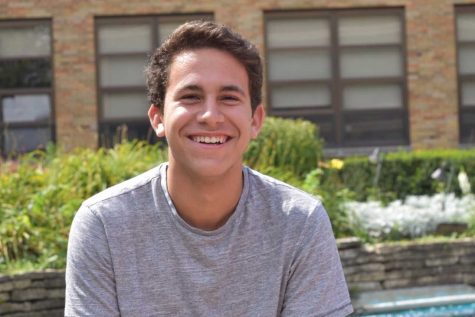 Brandon Belgrad, Writer
Brandon Belgrad, senior, is often spotted running through the streets of Hinsdale. He is a part of the cross-country and track and field teams. Along with...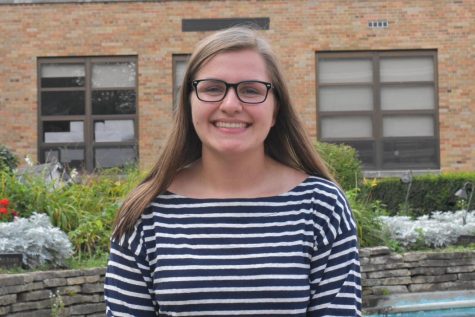 Hannah Anderson, Editor-in-Chief
Hannah Anderson is a senior whose second language is Internet. When she's not working on things for Devils' Advocate, she can usually be found blasting...