LEAP into Africa hosts South African educators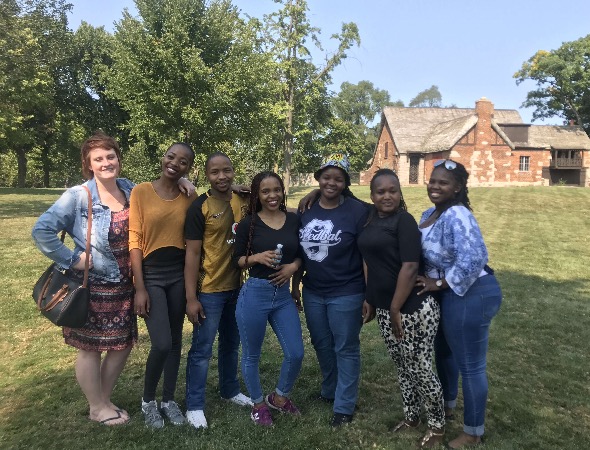 Over the past month, LEAP into Africa, a student club, has invited several teachers from Cape Town, South Africa to Central and South in order to learn from the faculty in District 86.
"Having the teachers come to Central helps them learn teaching strategies they can bring back to South Africa," said Evan Ostrowski, senior member of LEAP into Africa. "This helps the students [in South Africa to] get a better education and helps their future because they will have access to better teachers."
Not only do the teachers from Cape Town learn new strategies, but students and teachers from Central are benefitting as well.
"It benefits the student population here as it opens their eyes to a global perspective as they now they get the views of someone from a whole different world," Ostrowski said.
Although bringing teachers from South Africa is one of the club's biggest and most impactful undertakings, it isn't the club's only activity. The club's goal is to raise money for schools in South Africa, especially those in areas that were affected by apartheid. The money goes to paying for the students' books and school supplies in the hopes that these students will be able to pass their exams and get into a university.
"I spent time each day discussing my lesson plans, including why they are designed the way they are, and my educational philosophy with the LEAP fellows," said Ms. Dawn Oler, organizer of this program. "I was also able to model instructional practices, co-teach with Sinoxolo [one of the teachers from South Africa], and then have her lead a lesson, provide feedback, and then lead the same lesson later in the day revised based on our conversations."
LEAP into Africa is the only club in the country that has the objective of getting disadvantaged South African students into college.
"The schools in South Africa get 90 percent of their funding from private sources and 10 percent from the government," Ostrowski said. "Our goal is to give books to help the teachers, allow them to get more supplies with money, and donate clothes and other equipment to help the underprivileged children in these communities."
LEAP into Africa hosts events throughout the school year to help raise money, including a 3-on-3 basketball tournament, an ultimate frisbee tournament, and a bake sale.
"We try and find different fundraisers that attract a lot of people so we can raise more money," said Amber Paige, senior member of the club. "The 3-on-3 basketball tournament usually raises the most money, but the frisbee tournament has been really popular recently."
You can find more information on LEAP into Africa here.
Leave a Comment
About the Contributor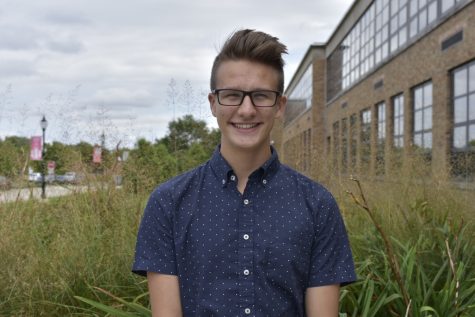 Zach Wols, A&E Editor
Zach Wols is a senior who is an A&E Editor. He loves to hang out with friends and play guitar. He hopes to major in journalism when he gets out of...