MSA organizes second annual basketball tournament
On Sunday, Oct. 8, the Muslim Student Association (MSA) hosted a basketball tournament to raise money for the club. The tournament included eight teams of five playing 10-minute long games.
The club hosted two basketball tournaments last year and raised a total of $1,000. This year, more people competed, and they raised a total of $500.
"The money raised for this club goes to several different charities, future events, and club activities," said Omar Shaikh, sports coordinator and junior.
The way the system works makes it more enjoyable for students since teams were still able to play, despite one loss.
"I love the competitive spirit, and it's really well-organized, so I had a lot of fun," said Nishant Vyas, senior participant.
Students from Willowbrook High School and Glenbard East High School even come to the tournaments. The winning team was from Willowbrook High School in Villa Park, which was defending its win from last year.
"I participate in Glenbard East MSA. However, there's no basketball event, so I come here. I've been coming here for the last two years, and we always have a great time," said Daniyal Mehmood, senior participant from Glenbard East.
After the 12-minute long championship game, players and spectators gathered in the cafeteria for some food and mingling. The club offered free pizza and dessert to all and oversized chocolate bars to the winning team.
Similar to last year, the MSA basketball tournament was popular amongst the students due to the less competitive environment with different schools while raising money for MSA to expand as a club.
Leave a Comment
About the Contributor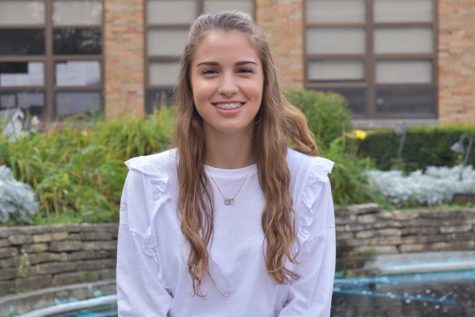 Samia Douedari, Section Editor
Samia Douedari is a senior who enjoys to write whether it's for a class or for fun. Along with being a part of the cross country and track team at Hinsdale...