Rotary Run races for charity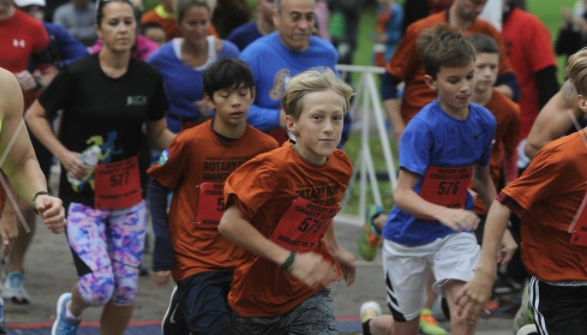 On Sunday, Oct. 15, the Hinsdale Community House held its annual Rotary Run Charity Classic. The proceeds from this event are donated to the Rotary Club of Hinsdale and other local non-profit organizations.
The Rotary is a global non-profit organization that fights disease, promotes peace, and helps grow local communities. It has funded numerous scholarships, provided health care, and led immunization campaigns. Through their PolioPlus program, they immunized nearly 2 billion children.
The Rotary Club of Hinsdale provides scholarships for Central students and supports community programs and organizations, including the Hinsdale Humane Society, the Hinsdale Hospital Foundation, and the Ray Graham Association. Since 1995, the Rotary Run has raised more than $1.5 million.
This event was unique in that in that there were multiple races with varying distances. It included the Morgan Stanley 10K Run, the Rooney 5K Run, the Molex 5K Walk, the Hinsdale Bank & Trust 3K Run, the Mutt Strut Dog Walk, the Birches Walk n' Roll (100 meter walk), and even a race between District 181 mascots.
"I usually don't like running, so I was happy that I was still able to participate by walking my dog," said Jake Cooper, junior, who participated in the Mutt Strut.
Most of the money made was from the registration fee for each race. The price to run was $40 for the 10k; $30 for the 5k, 3k, and Mutt Strut; and $20 for the 100 meter walk. They also sold t-shirts and offered food to the racers.
"We raised a lot of money today. It felt good to know that I helped contribute to this, as the Rotary Club does so much for this community," said Nathan Saltzman, senior volunteer.
Although it heavily rained the day before, it did not affect how the coordination of the event.
"We were a bit worried that the run would be altered, but it ended up being a success," said Julie Potts, volunteer. "It retained the same energetic atmosphere that it is known for."
To view the results from the different races, click here.
Leave a Comment
About the Contributor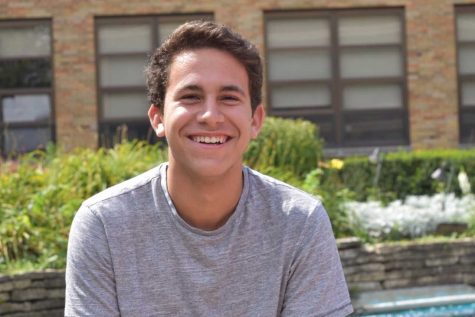 Brandon Belgrad, Writer
Brandon Belgrad, senior, is often spotted running through the streets of Hinsdale. He is a part of the cross-country and track and field teams. Along with...