Starbucks renovation draws students
The Hinsdale Starbucks's month-long renovation was completed last month, leaving a more modern style in the old building. Everything but the ceiling is new.
"Every five years we do a light renovation, and every 10 years we do a full remodeling," said Sue Gaddis, store manager, in the Chicago Tribune.
The construction lasted from Saturday, Aug. 26 to Saturday, Sept. 30. According to the Chicago Tribune, the store was entirely closed for a week during that period. The rest of the time, a small counter was set up right inside the main entrance that offered a limited menu.
"I like how the renovation has made a homey look with the new wooden interior," said Lilly McNichols, junior. "I also like how they added a huge mural on one of the walls."
The renovation includes wall coverings, a new floor and all new tables and chairs.
The new seating has created conversational groupings with large tables in which students use to study. The work space for the baristas has been pulled out towards the center of the space making the traffic move through the entire room.
"The new renovation looks really nice and updated. The space seems more open now that they removed some of the big chairs and tables," said Kylie Torsberg, junior.
The area where customers pick up their drinks has more room now for accessibility so the area doesn't get too congested.
The renovated store also now has equipment that is able to serve coffee on tap. The new nitro cold drink is steeped for 20 hours overnight and poured through a tap.
In addition to these local changes, Starbucks has been transforming on a national level as well. The company's Seattle-based brand Reserve has announced an expansion of 1,000 new coffee bar locations across the U.S., one of which exists in Naperville. Reserve offers customers the full Starbucks menu, including rare coffees from around the world and additional unique items from the roastery.
The renovated Starbucks can be found at 33 S. Washington St., Hinsdale, Ill., 60521.
Leave a Comment
About the Contributors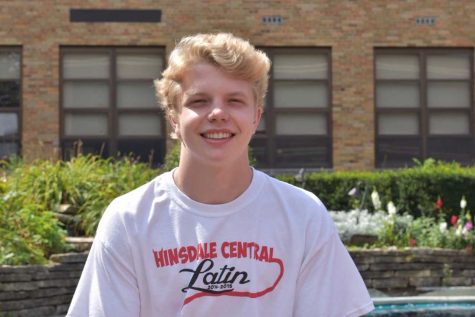 Scott Bitautas, Writer
Scott is a junior writer who loves playing basketball and tends to spend most of his day outdoors. Scott spends his summers swimming in Lake Michigan and...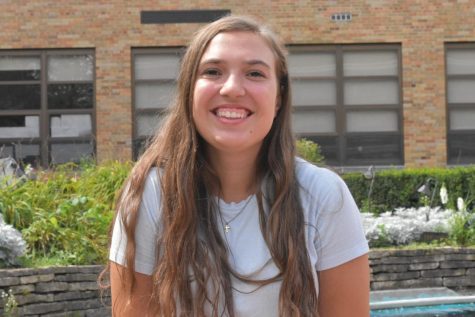 Michaela Malec, Photographer
Michaela Malec is a senior who can be found watching Hallmark movies or binging almost every show on Netflix. If Michaela is not on her couch watching...