Mr. Hinsdale to take place in December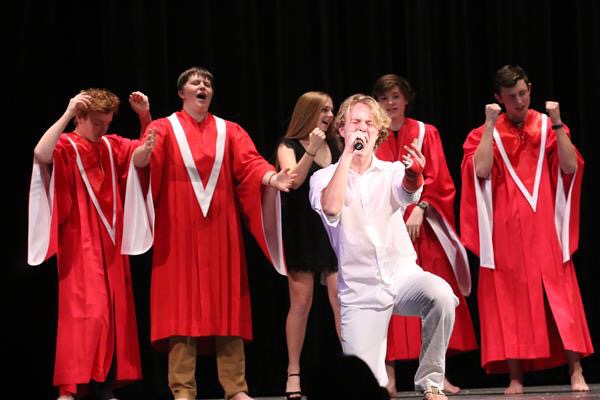 On Thursday, Dec. 7, the school will host its annual Mr. Hinsdale Pageant to raise money for the Anthony Rizzo Foundation. The contestants will be from both the senior and junior class, and teachers will be judging.
Mr. Hinsdale contestants will be required to do many different performances, including a group dance, lip sync, formal wear, talent, and question and answer. Additionally, they will each be escorted by a female peer.
"Mr. Hinsdale is great for everyone involved. It forces the nominees to get out of their comfort zone and make people laugh," said Joey Malcom, social chair. "This entire performance is also going to a great cause, the Anthony Rizzo Foundation. All money raised will go straight to the foundation."
The selection process for Mr. Hinsdale has already started, with more than 60 students already nominated.
"We took a large group of kids from student council, and at the beginning of the period we went from class to class announcing who got nominated. We brought a trumpet player and a speaker to make a huge deal about getting nominated," Malcom said.
The students selected will be interviewed throughout the week, and only 10 will be chosen to compete. The interviewers are Lally Johnson, Lily Podracky, and Sara Villanueva.
The interviewers will look for kids that are outgoing and have good personalities, and then they will meet and decide who gets to participate.
"The selection process is very fun. We ask all the candidates questions that give them an opportunity to express their personality, " Johnson said.
Mr. Hinsdale is mostly student-run, with Mrs. Phillip, activities director, and Mr. Jones, athletic director, watching over.
"I'm actually really excited for Mr. Hinsdale. It gives me a chance to show my funny side," said Jack Glenn, nominee. "It is going to be nerve-racking, but I'm ready for a good time."
Tickets for Mr. Hinsdale will be sold at the entrance and during lunch the week leading up to the pageant.
Leave a Comment
About the Contributor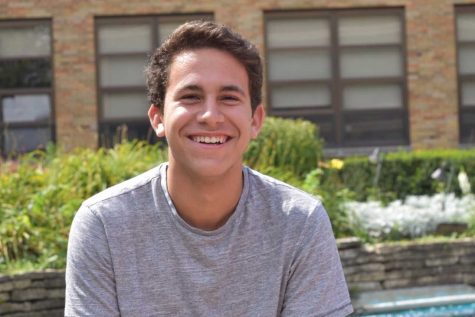 Brandon Belgrad, Writer
Brandon Belgrad, senior, is often spotted running through the streets of Hinsdale. He is a part of the cross-country and track and field teams. Along with...