Peer Leadership hosts end-of-quarter Spikeball tournament
On Sunday, Oct. 22, Peer Leadership held a Spikeball tournament as a fundraiser to host future club activities. The event took place in the field house instead of the soccer field due to the rainstorms.
"We like to provide a positive way to relax between quarters," said Ms. Laura Milas, club sponsor. "Our goal is to have a great time and perhaps, raise a little money to help with our club's expenses."
Peer Leadership is an organization that enables older students to mentor freshmen first semester with the focus shifting second semester to plan additional events and mentorships. The spikeball competition started at 11 a.m. and ended at around 1 p.m. The tournament was composed of 11 teams with two players on each. The entry fee per team was $10.
"Peer Leaders helped by volunteering their time and resources," Ms. Milas said. "Leaders worked registration, set up, brought snacks, and others promoted the event with publicity and posters."

In Spikeball, a circle net is placed between the two teams. A player starts a point by serving the ball down on the net so it ricochets up at his opponents. The other team has up to three hits to hit the ball back against the net. When a team misses, the other team scores a point.
"[The tournament] was a great time because all my friends were there, and there was a lot of food and drinks," said Jack Brubaker, senior.
The tournament was double elimination, meaning each team was guaranteed two games. The winning team had John Williams and Trevor Hamilton, seniors.
"It felt satisfying to win but not shocking," Williams said. "[Trevor and I] knew we were the best team heading in."
The winners were given a trophy, t-shirts and a $10 gift card to Chick-fil-A.
"We changed it from a volleyball to a Spikeball tournament this year because people got more excited, and it was easier to set up," said Julia Baroni, senior co-president. "Next year we need to promote it better to get more people to come out."
Leave a Comment
About the Contributors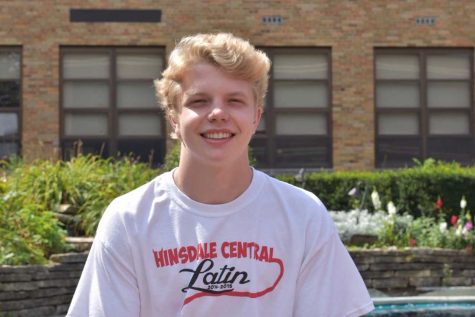 Scott Bitautas, Writer
Scott is a junior writer who loves playing basketball and tends to spend most of his day outdoors. Scott spends his summers swimming in Lake Michigan and...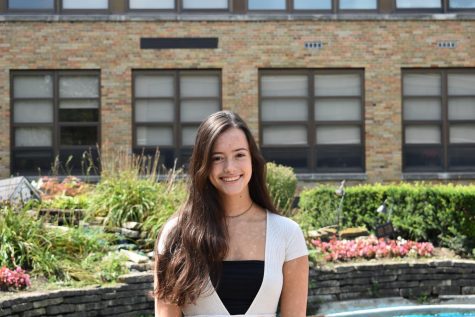 Marelena Halikias, Photographer
Marelena Halikias is a senior photographer for Devils' Advocate. She can commonly be found crying over reruns of The Joy of Painting, offering to sell...