Band and choir travel to New York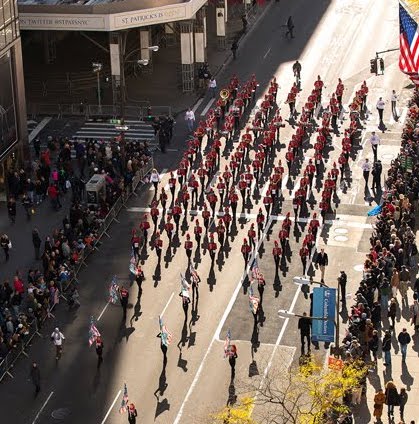 On Thursday Nov. 9, band and color guard members will travel to New York City to perform in the Veterans Day parade, which is something they haven't done in four years. Choir students will also attend the trip to go to clinics, where experienced directors will teach them.
The field trip will start on Thursday and end on Sunday, Nov. 12. About 120 band students and 85 choir students will attend, and 12-15 parents chaperones will lead groups. Students were grouped first by either band/color guard or choir, then with their roommates, and finally with students from two other rooms. However, most of the time the band and choir will travel as a big group.
There are many tourist activities that the group will do while in New York. Both the choir and band kids will see the play Wicked on Broadway. The students also plan to shop on Fifth Avenue and go to places like the Rockefeller Center, Chinatown and Times Square. Additionally, students will visit Ellis Island to visit the Statue of Liberty.
"[I decided to go on the trip] because we get to go to New York. We are going to see Wicked which I'm really excited for. That's probably what I'm looking forward to the most, and I've never been to New York before," said Lelia Jennings, junior member of the band.
The band will perform at the Veterans Day parade on Saturday Nov. 11 with many other bands from schools all over the country. Central's band will perform three songs: "America the Beautiful," "God Bless America," and "Red Devils," which they play at every parade.
"Generally I don't like marching in parades, but when we marched in the parade in London it was one of the most fun parades I've ever marched in," Jennings said.
The parade will be televised to an estimated eight million viewers. The band has been preparing for this march by having multiple rehearsals after school and during the evenings. The band has also had a dress rehearsal at the Brookfield Zoo on Sunday, Oct. 29, where they performed the songs they have planned for Veterans Day at the Boo! at the Zoo event.
Choir, on the other hand, will not perform at the parade, but they will attend a clinic at Rutgers University along with the band. Each will meet professionals from the collegiate level as well as Broadway who will teach them; the experience will also include a rare time when all five choirs can sing together.
"Meeting with professionals offers to [band and choir] students a new perspective and allows them to learn how to improve. [For example], band students are able to learn new marching techniques," said Mr. Matthew Goeke, band director.
The trip cost students $1800 each, which included the cost of a couple meals, the plane fare, the hotel, and the tourist activities.
Students and chaperones will stay at a hotel in Newark, and each student is to room with three other people. Students were able to fill out a form for their choice of roommates, and for the most part, their choices were honored.
"I am most excited to hang out with my friends on the trip. New York is a gorgeous place, but it's the experience of being there with your friends on a school trip that makes it really fun," said Sarina Upadhye, junior choir member.
Band and choir go on out-of-state trips every two years. In the 2015-2016 school year, the band was able to perform in London, while choir went to Nashville. This year, the orchestra will also go on a separate trip to Nashville, Tenn. from Wednesday, Feb. 15 to Monday, Feb. 20, provided they receive approval from the school board.
The Veterans Day parade will start at 10:15 a.m., and viewers back home can live-stream it to catch a glimpse of the action.
Leave a Comment
About the Contributors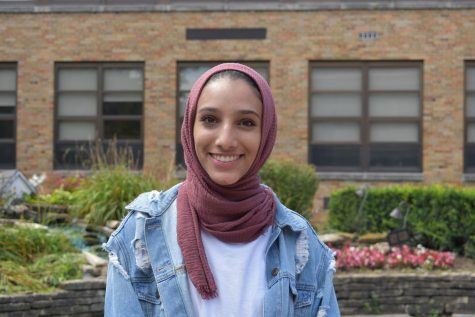 Hajera Naveed, Section Editor
Hajera Naveed is a Senior Writer and Section Editor for Devils' Advocate. Her hobbies include writing, volunteering, painting, and running. When she isn't...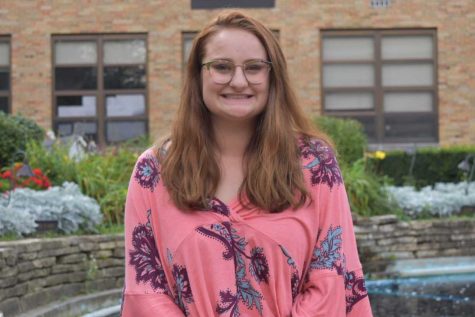 Lauren Wols, Writer
Lauren Wols is a junior who probably has a friend crush on you. If she's not writing for Devils' Advocate, she may be choreographing or doing other...