Tell Your Story prompt announced
On Thursday, Feb. 15, the English Department will host its fourth annual Tell Your Story event, and this year's prompt has been announced as "Current".
The event is similar to a program NPR has called The Moth, in which they ask participants to write stories with one common word integrated into them. For the school contest, the essay must be a true story that the author has experienced. They can use the word with any of its definitions, whether it be "current" meaning "the present time," "a body of water moving in a certain direction," or another official definition.
"It's such an awesome thing to be able to share your story, literally, with a crowd of people that want nothing more than to support you," said Amani Mryan, junior who participated last year. "It's really humbling because you meet all these other awesome participants whose stories bring you to tears."
In past years, the prompts have been "Waves", "Knots", and "Still", in 2015, 2016 and 2017, respectively. Vick Peralta, Central Class of 2017, participated in all three of the past events.
"[My story was] about my abuelita (grandma) from Mexico, her house, and the waves by it in Acapulco," Peralta said about their story from sophomore year ."Every time I see the ocean I think of her."
Readers choose eight applicants each year to share their story at the event. The event is organized by English teachers Ms. Corelitz, Ms. Saunders, Ms. Chandler, and Ms. Janicek. The teachers leaf through many essays, seeking to have a variety of pieces shared, ranging from poetry to traditional narrative styles.
"We always want it to be representative of every class, with a variety of different pieces," Ms. Corelitz said. "We are always looking for diversity in terms of genre."
The event also includes a music and art elements. The school brings in Chicago-based singer/songwriter Gia Margaret to perform each year. She also incorporates the year's prompt into her music for the event. Margaret has her music online through her Bandcamp website and SoundCloud.
For those wishing to participate, all students may apply to "Tell Your Story." Essays to be considered must be submitted to room 240 before Friday, Jan. 19.
"I would suggest getting in touch with the teachers that run it and see if you're a good fit," Peralta said. "Ms. Corelitz will definitely be encouraging."
Any questions about "Tell your Story" can be directed to Ms. Corelitz, Ms. Saunders, Ms. Chandler or Ms. Janicek, and their schedules are located in the English office in room 240.
Leave a Comment
About the Contributors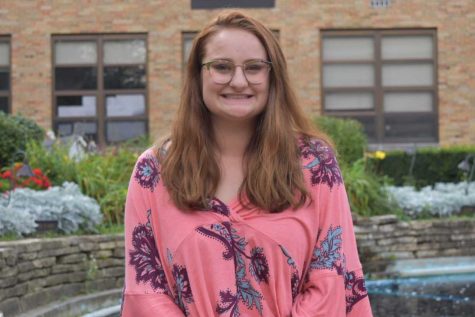 Lauren Wols, Writer
Lauren Wols is a junior who probably has a friend crush on you. If she's not writing for Devils' Advocate, she may be choreographing or doing other...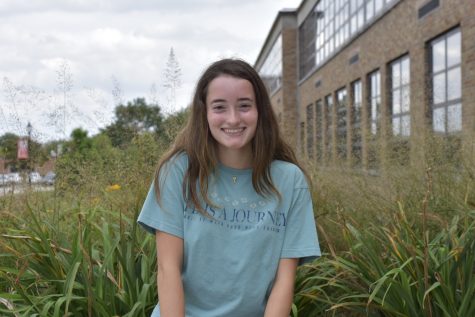 Francesca Halikias, Videographer
Francesca Halikias is a senior who is a videographer on devils advocate and can often be found accidentally putting dollar bills in the quarter slots in...