Seniors sign letters of commitment
On Wednesday, Nov. 8, the school hosted its first signing day of the school year. Eight senior student athletes signed, all to Division 1 schools.
Stephanie Dolehide, tennis player, committed to West Point Military Academy, as well as Hollis Clark, swimmer. Clark's teammate Emily Graham committed to the University of Alabama. Zachary Elliott, tennis
player, committed to Lehigh University. Roshannah Gaur, golfer, committed to Brown University. Grace McCabe, runner, committed to University of Iowa, and her teammate Reilly Revord committed to University of Missouri. Maria Mulvihill, lacrosse player, committed to Marquette University.
"I chose West Point because I wanted represent my country and give back what they have given me," Dolehide said. " A lot of my family has gone through the Army and my cousin went here so I knew it was the best fit for me."
The selection process for students is stressful and long, and many of the students were scouted by colleges as early as sophomore year.
"I was looking at a lot of schools and finding out which is the right one for me was hard," McCabe said, "I knew from the moment I went [to the University of Iowa] that this was the right fit. I'm happy I made the right choice."
While most of the athletes signed official contracts, Gaur signed a blank piece of paper as a ceremonial act. She committed to Brown, and since Brown is an Ivy League school, athletes are not allowed to sign letters of intent.
As more student athletes commit to different universities, the signing ceremonies will continue. The next signing days are on Wednesday, Dec. 20, Wednesday, Feb. 7, and Wednesday, April 11.
Leave a Comment
About the Contributors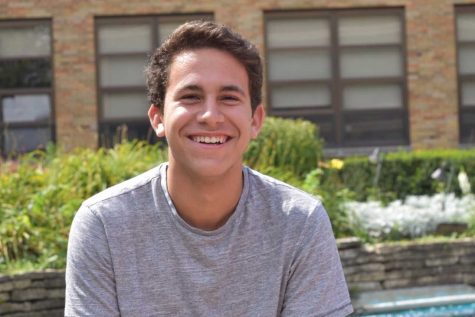 Brandon Belgrad, Writer
Brandon Belgrad, senior, is often spotted running through the streets of Hinsdale. He is a part of the cross-country and track and field teams. Along with...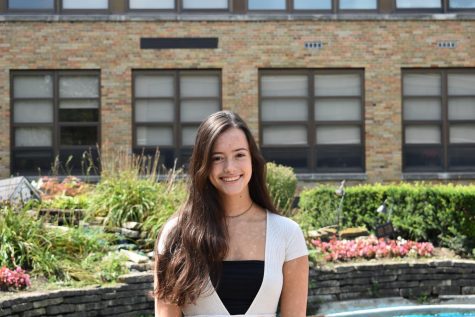 Marelena Halikias, Photographer
Marelena Halikias is a senior photographer for Devils' Advocate. She can commonly be found crying over reruns of The Joy of Painting, offering to sell...