Fall assembly recognizes State winners
On Monday, Nov. 13, the Fall Recognition Assembly took place in the main gym to celebrate the students and teams who achieved top five finishes in the State and other major competitions.
At the start of the assembly, Athletic Director Mr. Dan Jones presented the school's new "victory bell" that will be mounted outside of the main gym. The school's graduating class of 1967 donated the bell for their 50th anniversary, and each team was able to celebrate their accomplishments by ringing it.
"[The recognition assembly] is meant to celebrate kids who have worked really hard and have gotten State recognition," said Mrs. Phillip, activities director. "Mr. Jones and I find out from all the clubs and teams who have received State recognition and we go on from there to organize the assembly."
The girls varsity swim team was honored for their success at Conference and Regionals, and the qualifiers will compete at the State swim meet on Nov. 18 at New Trier.
The assembly also celebrated the girls varsity cross country team for placing tenth in State. The runners leading the pack included Grace McCabe, senior, and McKenna Revord, sophomore. Additionally, the boys varsity cross country team placed fourth in state. Colin Yandel, senior, placed highest after finishing 16th at State.
"It was really cool to be apart of the assembly," Yandel said. "Usually cross country doesn't get a lot of attention."
After the above teams were honored, teams that placed in the top three began to bring out the trophies. The girls varsity tennis and golf teams placed third in State, and the girls golf team won Conference and Regionals as well.
"I really thought it was great for the work we put in as a team to be acknowledged, and the bell was a cool addition to the assembly," said Grace Owens, junior girls varsity golf team member.
After the girls brought up their trophies, the boys varsity golf team was honored for their record-breaking accomplishment of winning the State Championship for the sixth year in a row. Juniors Mac McClear and Josh Lundmark placed fifth and eighth in the State individual competitions, respectively.
The assembly concluded with the announcement of this year's Mr. Hinsdale candidates. The pageant will take place on Thursday, Dec. 7 in the auditorium.
The next recognition assemblies will take place on Monday, March 12 for the winter season and Monday, May 21 for the spring season.
Leave a Comment
About the Contributors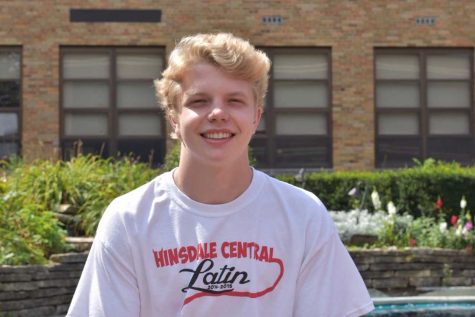 Scott Bitautas, Writer
Scott is a junior writer who loves playing basketball and tends to spend most of his day outdoors. Scott spends his summers swimming in Lake Michigan and...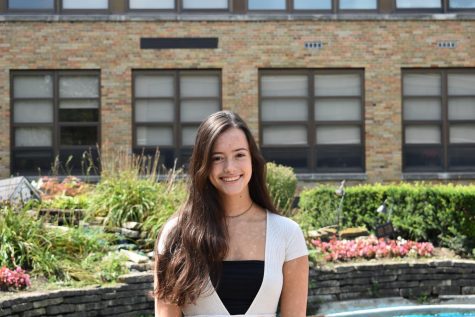 Marelena Halikias, Photographer
Marelena Halikias is a senior photographer for Devils' Advocate. She can commonly be found crying over reruns of The Joy of Painting, offering to sell...