Parents attend school with students
On Tuesday Nov. 14, parents were invited to attend school with their kids as part of the events for American Education Week. Parents were allowed to follow their children around in order to learn more about their son or daughter's day at school.
This day has been a tradition at school and part of American Education Week since the National Education Association created this week to recognize teachers, students, faculty, administration, and parents.
"I am a member of the collegiality community, which is a community here at Central of faculty and staff who do nice things for each other during the school year, and I am in charge of promoting American Education Week," said Ms. Kasten, guidance counselor. "Parent Participation Day is part of this week, and it allows parents to see what their kids are doing during school."
According to the school administration, the purpose of this day is to allow parents to spend all or part of the day attending their child's classes.
"The National Education Association wants to enforce that a school team is not just student and teachers, but also includes parents who are a big part of their kids learning experiences," said Mr. Walsh, principal.
Parents were told to bring their driver's license or a form of identification when checking in with a greeter, which was a requirement. The community room was used as a coat room for parents, where they were treated to snacks and coffee provided by the PTO.
The school asked that parents be dropped off due to limitations in parking spots. Additionally, because of space limitations in classrooms, they also asked that only one parent attend school with their child.
About 269 parents attended this year which is normal compared to previous years as, usually, around 200 parents participate.
"I enjoyed the fact that teachers looked interested in teaching and the kids enjoyed [learning] the material," said Fernando Rivera, father of two students. "[When attending my daughter's classes] I learned that they were very hard."
Many students enjoy bringing their parents to see their school day as it educates them on what their children do throughout the day and how they learn.
"I wanted [my dad] to see the way that we learn now because it is so different than how he learned when he was a high schooler," said Tina Rivera, junior. "My favorite part was walking through the hallways with him, and it was fun when my friends saw him in the hallways and said hi."
The school implemented new changes over the last couple of years to this day from responses they had received from parents. Before, parents were to attend their child's classes without the student themselves, and therefore the student got to stay home. Because the child wasn't there to attend it with them, most parents would leave early but with this new system, parents are more inclined to stay for the whole day.
The school is planning on continuing the tradition of this day for many years to come and is hoping to make it as enjoyable for the parents and students as possible.
To view photos from Parent Participation Day, click through the gallery above this story.
Leave a Comment
About the Contributors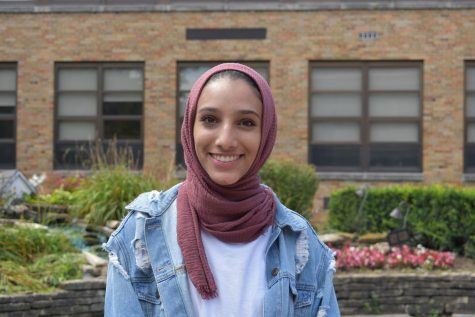 Hajera Naveed, Section Editor
Hajera Naveed is a Senior Writer and Section Editor for Devils' Advocate. Her hobbies include writing, volunteering, painting, and running. When she isn't...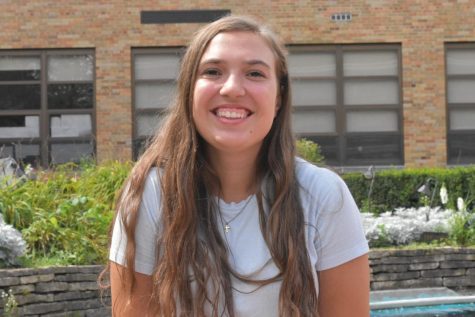 Michaela Malec, Photographer
Michaela Malec is a senior who can be found watching Hallmark movies or binging almost every show on Netflix. If Michaela is not on her couch watching...