Sports Club hosts first annual Turkey Bowl
On Sunday, Nov. 19, Sports Club hosted its first annual Turkey Bowl Football Tournament on Dickinson Field from 12-3 p.m. The tournament raised money to purchase sports equipment for underprivileged children in Chicago.
Participants had to pay $10 per team, with each team having around six players. The tournament was two-hand touch, meaning there was no tackling involved. Two games were played simultaneously on each half of Dickinson Field until the championship game, when there was only one game going on.
"Our tournament raised $270 through entry fees for the tournament and voluntary donations," said Nishant Vyas, senior and co-president of Sports Club. "We want to provide a safe, healthy, and fun outlet for the children in Chicago so they can do something positive in their free time."
The tournament hosted 11 teams competing in a double elimination tournament, meaning each team was guaranteed at least two games regardless of their record.
"Everyone usually has their own Turkey Bowl that they play on Thanksgiving Day with their families, but nobody has ever played one through the school," said Armaan Sawhney, senior and co-president of Sports Club. "We wanted to provide a fun tournament open to anyone in the school and thought it would be a great way to start off Thanksgiving week with a football tournament because of how big a role football plays in the Thanksgiving holiday."
The tournament was highly competitive, with the championship game going into overtime.
"It was a really fun tournament, and it was cool to play against other kids from the school to see how our team stacked up in terms of athletic ability," said Trevor Hamilton, senior, whose team lost in the championship. "I thought our team played well to make it all the way to championship, but it was tough to lose in overtime once we got there."
Sports Club meets every Thursday before school at 7:30 a.m. in room 193.
"The meetings are really fun and laid-back," Vyas said. "We talk about whatever is going on in the sports world and then make predictions about the upcoming events going on in sports. For example, at our last meeting we talked about the start of the college basketball season and then talked about the Thanksgiving football games."
Leave a Comment
About the Contributors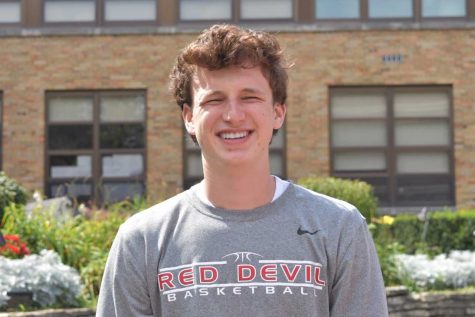 Everett Eck, Section Editor
Everett Eck is a senior who loves the sport of basketball. If he is not playing it, he is probably watching it. When he isn't playing basketball,...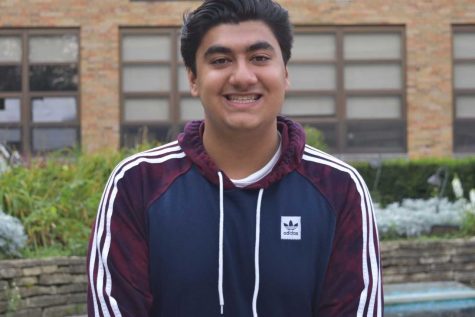 Kabir Sawlani, Editor-in-Chief
Kabir Sawlani is a senior who enjoys traveling and listening to hip-hop and alternative music. When he isn't cheering for the Cubs or the Bears, you can...