Students compete in writing competition
On Monday, Nov. 14, and Tuesday, Nov. 15, eight to ten writers from the junior class were selected by their English teachers to participate in a writing competition in hopes that they will be selected to advance to a national competition hosted by the National Council of Teachers of English; this year's prompt discussed "Changing the Narrative." The school can only send five students to the national competition.
"I wrote about racial discrimination that I have faced and that many in America have faced as well. I wrote about what it means to belong and how one can unite with others while still accepting their heritage," said Anisha Sunkara, junior. "No one should reject integral parts of themselves in order to fit in because America is a melting pot of culture, and I think that's important for everyone to remember."
Students chosen to compete and write for this competition were selected by their English teachers for their outstanding writing on their class assignments.
"I was flattered to be nominated by my English teacher because I pride myself on my writing ability and work hard on my writing pieces for class," said Alyssa Nasca, junior. "I have always been good at the English side of things, so it was really cool to see my hard work pay off."
Students have been allowed to develop their creative voice through their several years of English classes at school, and those with distinct and mature voices were encouraged to participate.
"I don't consider myself a natural talent at writing but I'm a voracious reader and love story-telling," Sunkara said.
Participants can advance into further rounds to continue to develop their writing skills, so students look forward to hearing their results.
"I want to advance just to see how far I can go and I think this achievement will look good when I begin to apply for college," Nasca said.
Students will learn whether they advanced to the next stage of competition in the coming weeks, and if they do advance, a new prompt will be created for the regional competition.
Leave a Comment
About the Contributors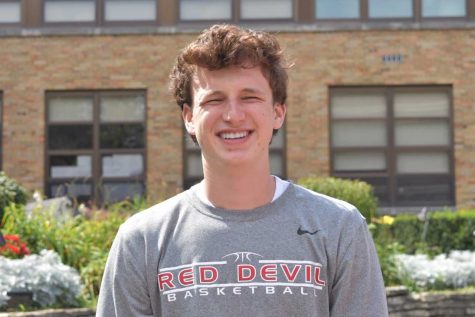 Everett Eck, Section Editor
Everett Eck is a senior who loves the sport of basketball. If he is not playing it, he is probably watching it. When he isn't playing basketball,...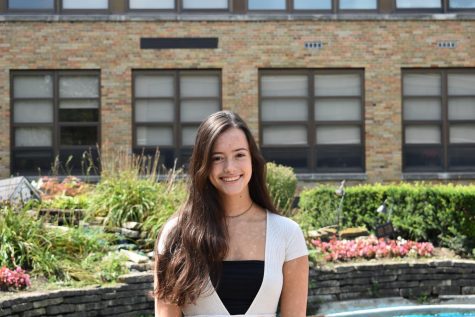 Marelena Halikias, Photographer
Marelena Halikias is a senior photographer for Devils' Advocate. She can commonly be found crying over reruns of The Joy of Painting, offering to sell...