Auditions for Variety Show coming soon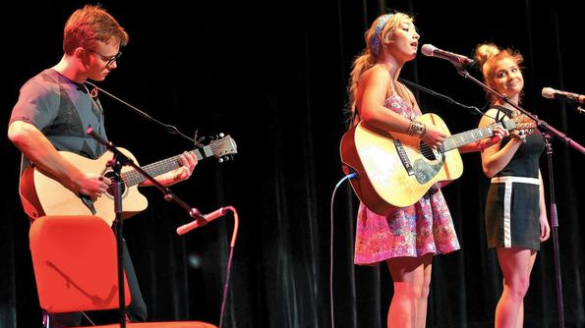 The school is holding its annual Variety Show on Wednesday, Jan. 31 and Thursday, Feb. 1. Students interested in auditioning for a performance slot must fill out an application and sign up for an audition time by Monday, Dec. 4 at 3 p.m.
"We look for a variety of acts along with talent. All acts are voted for by teachers and student judges," said Mrs. Karen Russo, the show's organizer.
Mrs. Russo will be collecting forms in room 229 leading up to the deadline. Band auditions start next week on Monday, Dec. 4, and all other acts will audition from Thursday, Dec. 6 to Thursday Dec. 14.
"We try to compile a show that will showcase the various talents of our students and will entertain a crowd that consists of students, parents, and community members," Mrs. Russo said.
All students that try out will receive an email with the list of acts asked to perform in the variety show no later than 9:00 p.m. on Dec. 14. There is usually a balance of music and dancing.
"I think I'm singing 'Diamonds' by Rihanna, and I'm undecided about playing the guitar with it," said Elisa Fridholm, junior.
Students like to showcase their skills and get used to performing in front of a live audience.
"I sing all the time and want to go into music in college and this is a good way to continue performing where there are no constraints on what type of music it has to be," Fridholm said.
Other students choose to audition for the Variety Show simply just for fun.
"We're auditioning with a contemporary dance, and it's me, Charlotte Jaegar, Karly Alleman, and Jennifer Toyama," said Sarah Zidell, junior. "We had fun doing it the past two years so we wanted to audition again."
The amount of performances vary by the running time of the acts. The show usually lasts between 1.5 to two hours, including skits in between performances that will star seniors Joey Malcolm, Shayan Hussain, and Charlie Johns.
More information about the Variety Show can be found outside room 229.
Leave a Comment
About the Contributor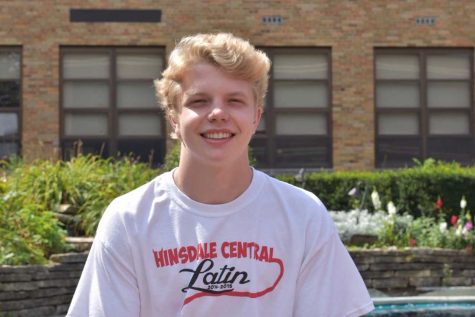 Scott Bitautas, Writer
Scott is a junior writer who loves playing basketball and tends to spend most of his day outdoors. Scott spends his summers swimming in Lake Michigan and...