Student Council organizes Game Week
From Monday, Dec. 4 through Friday, Dec. 8, Student Council and Puzzle Club organized a variety of games that students could choose to participate in during school.
"With the help of Mrs. Phillip, Mrs. Bronke, and all of Student Council, we were able plan Game Week smoothly," said Alex Choi, Student Council president and senior.
On Monday, there was an all-school bingo game played through the announcements. Before school, Student Council members passed out hundreds of bingo cards. Then, at the beginning of each period, six numbers were announced and put on Red Devil Nation's twitter.
"I was real pumped for the bingo game but unfortunately did not win," said Mikey Ryan, junior.
Those who did win received prizes from the Activities Office, such as Red Devil Nation jerseys.
On Tuesday, there was a Hinsdale Central crossword during all the lunch periods. On Wednesday, another crossword was distributed during all lunch periods, but its clues related to Mr. Hinsdale contestants.
Additionally, a puzzle piece hunt took place on Thursday around the entire school, which was also Mr. Hinsdale-themed to generate publicity for the event. On Friday, another bingo game was played during all lunch periods.
"Our goal is to host events that make Central a better, more positive place to be, and both Senate and Executive Board decided Game Week would be a great way to bring some fun to the student body," Choi said.
Puzzle Club first began in October and does a variety of puzzles like riddles, Sudokus, and Ken Kens at meetings.
"Puzzle Club is about providing a fun and open environment for students to enjoy solving puzzles and riddles," said Michael Hu, junior club leader. "Our mission is to inspire intellectual curiosity and engage our members in flexible thinking."
The club also has a Weekly Puzzle in the school announcements that is broadcasted every Friday.
"We are also designing Escape Rooms where players solve a series of puzzles and riddles to complete an objective such as finding a way out of a 'locked' room," Hu said.
Puzzle Club meets every Friday after school from 3 p.m. to 4 p.m. in room 213.
"Our members are very friendly and positive, and we welcome anyone who is interested to join," Hu said.
Leave a Comment
About the Contributor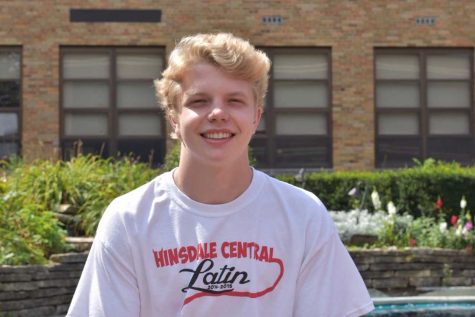 Scott Bitautas, Writer
Scott is a junior writer who loves playing basketball and tends to spend most of his day outdoors. Scott spends his summers swimming in Lake Michigan and...